People costs are often a sizeable operating expense in organizations and when COVID-19 hit, many have had to cut its spend in this area – some reducing certain remuneration elements, some reducing headcount, and some having to do both. The swiftness and severity of the impact of pandemic has certainly stress tested many organizations' people spend agility and Boards and Leadership have been trying to balance business sustainability and preserving employment, and the complexity is further heightened by massive disruption in business landscapes.
This Masterclass will review critical elements of good remuneration design, including key considerations for board and executive pay during this period of crisis, linkage with company's performance during times of transformation, alignment with shareholders' interests, and ability to attract and retain key talent.
Describe practical knowledge of how some organisations in Malaysia have effected changes in their Total Remuneration strategy & practices in addressing business transformation and sustainability
Recognise the latest market practices & global themes of board and executive remuneration
Identify the different types of long-term incentives plans and market prevalence
Who is this Programme For?
From intermediate-level to senior directors
Virtual Classroom Format

4 hours (20 minutes Virtual Networking Break)

Interactive Facilitated Learning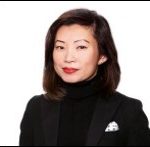 MARY CHUA
Mary Chua, Senior Client Partner and APAC Total Rewards Solution Leader, Korn Ferry, Malaysia
Mary has extensive experience delivering large scale organizational and total reward transformation programs for both GLCs and multinationals in the region. In Malaysia, Mary has led: several due diligence and post-merger integration projects, involving leadership assessments, cultural diagnostics and alignment, total reward program design, workforce transition planning and employee communications and change management. She also has led multiple total rewards and performance management projects for more than 10 of the nation's largest GLCs and GLICs. Mary is an international HR practitioner with more than 20 years of consulting and corporate experience in Asia Pacific and Europe.
Tuesday | 13 July 2021 (Facilitator: Mary Chua)

8.55am
Introduction & Housekeeping
9.00am
Ice breaking session
9.15am
Module 1: Board & Executive Remuneration – What Happened in the last year?

NED fees/remuneration
Global emerging themes in Executive Remuneration
MCCG 2021 Updates – Principle A: Board Leadership & Effectiveness – Remuneration)

10.45am
Virtual Break
11.00am

Module 2: Total Remuneration for Companies (Total: 90 mins)

What companies are focusing on in managing their people costs during this crisis (Korn Ferry 2021 April Pulse Survey Results Finding)
10 practical questions you can ask (as a Board member/CEO) to ascertain the effectiveness of your organisation's total remuneration strategy
10 practical questions you can ask (as a Board member/CEO) to ascertain the effectiveness of your organisation's total remuneration strategy
Client case sharing of Total Remuneration Review

12.30pm
Summary & Way Forward
1.00pm
Programme Ends
The Organiser reserves the right to alter the content and timing of the programme as it deems fit and is not responsible for cancellations due to unforeseen circumstances.