In line with the third thematic review in the Corporate Governance (CG) Monitor 2019 on "CEO Remuneration", this Masterclass will discuss practical tips and guidance on how companies are dealing with CEO and Executive Remuneration in Malaysia during and post Covid-19, also,  benchmarking  against best practices within the region. It will review critical elements of good remuneration design, including appropriate pay levels, linkage with performance, alignment with shareholders' interests, and ability to attract and retain key talent.
Discuss – To relate and deliberate the new learnings
Summarise – To reflect and review the key learnings
Apply – To develop ways to integrate new learnings into the boardroom
Who is this Programme For?
From intermediate-level to senior directors
Virtual Classroom Format

4 hours (20 minutes Virtual Networking Break)

Interactive Facilitated Learning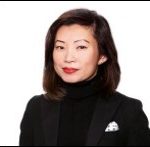 MARY CHUA
Senior Client Partner and Rewards & Benefits Practice Leader, Korn Ferry
Mary has extensive experience delivering large scale organizational and total reward transformation programs for both GLCs and multinationals in the region. In Malaysia, Mary has led: several due diligence and post-merger integration projects, involving leadership assessments, cultural diagnostics and alignment, total reward program design, workforce transition planning and employee communications and change management. She also has led multiple total rewards and performance management projects for more than 10 of the nation's largest GLCs and GLICs. Mary is an international HR practitioner with more than 20 years of consulting and corporate experience in Asia Pacific and Europe.
This will be updated soon. Stay tuned.