While directors may possess the skills and qualifications needed to govern, strong dynamics and relationships between board members make a board more effective. The programme will focus on how boardroom culture, attitude, and behaviour matter in defining and shaping the exercise of accountability in and around the boardroom. This understanding is vital to strengthening corporate governance
The programme consists of two parts:
Module one of this programme will allow participants to gain insights into the importance of boardroom dynamics in contributing to an effective board.
Module two of this programme will provide participants an immersive experience into board dynamics through a board meeting simulation exercise. The simulation will include roles played by experienced directors who will ensure the board discussion reflects the reality in the boardroom. Constructive feedback will be provided to enhance the learning
Recognise the types of board cultures through an understanding of the key culture dimensions
Identify the impact of attitude, behaviours and culture in shaping positive group dynamics
Demonstrate the ability to read the types of board cultures and apply the new learnings to participate effectively in the boardroom
Who is this Programme For?
Aspiring Directors to Senior Directors
Virtual Classroom Format

4 hours (30 minutes Virtual Networking Break)

Interactive Facilitated Learning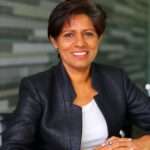 ANNE ABRAHAM
ICDM Faculty, Founder and Chairperson of LeadWomen Sdn Bhd
Anne currently serves as an independent non-executive director on the board of a Malaysian Public Listed Company.
She is the Founder and Chairperson of LeadWomen Sdn Bhd, an MSC status training and consultancy company which she founded in late 2011. The focus is on delivering services in diversity, equity and inclusion in the boardrooms and workplaces, with an emphasis on gender inclusivity on public listed boards. She is recognised as a thought leader in diversity and inclusion both locally and regionally, and a frequent guest speaker, facilitator and moderator in leadership and board conferences, workshops and summits.  Her forte is in the area of boardroom dynamics and leadership.
To strengthen the business focus on women leadership on boards, she co-founded the Malaysian Chapter of the 30% Club, a global business campaign lobbying for increased women representation on the boards of Malaysian PLCs. The campaign is recognised and supported by many of the corporate chairs, board directors of PLCs and the regulators since it was launched in May 2015.
In the course of her career, Anne has garnered over 20 years of corporate experience in several leadership positions across multi-functions in global technology companies. Prior to setting up LeadWomen, she was the Country Manager of SAP Malaysia before being appointed as Managing Director for Cisco Malaysia, two of the largest global technology companies in their own specialisation.
Key board/leadership related projects and programmes:
Role: Lead Consultant/Facilitator
United Nations Women Empowerment Principles Awareness and Implementation Workshops (Kickoff date November 5, 2020)
Nominee Directors Workshop (ICDM) for Tabung Haji
Impact Assessment for Gender Diversity Initiatives for Standard Chartered Bank
Board Culture and Dynamics Assessment for Dutch Lady Malaysia
Board Evaluation for Dutch Lady Malaysia
ICAEW (Institute of Chartered Accountants England and Wales) Women in Leadership Malaysia Programme – 2014-2018
Impact study for Women on Boards in Tanzania for the Commonwealth
Women Directors Programme (Boardroom Dynamics and Simulation) from 2012-2014
Role : Programme Designer
6-month programme for Women in Leadership Malaysia (WIL) – commenced in 2014
6-month programme for Global Women on Boards (GWOB) – commenced in 2018
Making the Unconscious Conscious (Biases in the Workplaces and Boardrooms) – commenced in 2018
Anne holds a B.A. in Mathematics from Essex University, UK and obtained her Higher National Diploma of Computer Studies from Plymouth Polytechnic, UK.
Wednesday | 23 November 2022 (Facilitator: Anne Abraham)
Day 1 (Understanding Boardroom Dynamics)

8.45am
Registration & Housekeeping
9.00am
Welcome & Introductions
9.15am
Understanding the Facets of Board Dynamics (Part 1)
10.00am
Virtual Break
10.30am
Understanding the Culture Dimensions of Board Dynamics (Part 1)
11.30am
Virtual Break
11.45am
Impact of Board Culture on Board Effectiveness (Part 2)
1.00pm
End of Day 1
Thursday | 24 November 2022 (Facilitator: Anne Abraham)
Day 2 (Understanding Boardroom Dynamics)

9.00am
Impact of Board Behaviour on Board Effectiveness – Cognitive Bias (Part 2)
10.00am
Virtual Break
10.15am
Impact of Board Behaviour on Board Effectiveness – Decision Making (Part 2)
11.15am
Virtual Break
11.30am
Brief & preparation for the Board Simulation (Part 3)
1.00pm
End of Day 2
Friday | 25 November 2022 (Facilitator: Anne Abraham)
Day 3 (Board Simulation)

8.25am
Briefing, doors close
8.30am
Board Simulation session (and Speaker Session if applicable)
(The above sessions will be done concurrently for 2 divided groups and will take about 2 hours to complete. The arrangement will be depending on the number of participants)
10.45am
Virtual Break
11.15am
Board Simulation Evaluation Delegate Feedback session
12.15am
Summary and Closing
12.30pm
End of Programme
The Organiser reserves the right to alter the content and timing of the programme as it deems fit and is not responsible for cancellations due to unforeseen circumstances.