Programme Description
For many board directors and senior executives, experiencing a company crisis has become a modern-day rite of passage. By now, everyone is aware that crises pose a constant threat to all organisations, regardless of how efficiently they appear to be managed. Crises can appear out of thin air, grow in intensity over the course of hours or even minutes, and endanger the continued existence of an organisation. They might also appear when long-simmering problems get out of hand. Institutions have paid the price in the form of significant regulatory penalties or court judgments, damaged reputations, diminished trust, and collapsed share prices.
Yet how many businesses can actually claim to be ready for a catastrophe of this magnitude? How much of the work of crisis preparedness fully considers interactions within the board and between the boardroom and the executive suite? How might the risk of deteriorating organisational dynamics be best identified and addressed—ideally, before a crisis?
Looking beyond the contents of conventional crisis playbooks, this Board Simulation will stage some of the most sensitive fault lines that a crisis rapidly exposes to devastating effect. Drawing in-depth act in the boardroom with battletested board directors and senior executives who have experience serving on boards of or as senior executives through an actual event and case study in a "live" role play, the facilitator and assessors will provide deep insights and perspective on how boards and senior executives can equip themselves to make decisions, respond to external scrutiny and develop solutions under the most intense pressure.
From common scenarios such as overreliance of the board on management, or on the flip side, micromanagement of the board – to problematic and challenging dynamics within the board itself, the session will examine some of the do's and don'ts of boardroom dynamics and how creative abrasion can bring together different personalities and profiles towards fostering positive outcomes and greater effectiveness.
Target Audience
Aspiring directors, newly appointed directors, emerging directors who wished to reskill themselves.
Learning Outcomes
Hands-on learning of Board Dynamics:

Individual personalities
Group dynamics
Group think/challenge/debate/conflict.

Observing others in action, vs, putting yourself in their shoes. This provides simultaneous learning and self-reflection.
Programme Outline
Time
Topic
9.00am – 9.15am
Registration & Introduction
9.15am – 10.30am
Session 1: Special Board Meeting

Chair commence board meeting
Board deliberates Agenda

10.15am – 10.45am
Session 2: Participant Deliberation


Read the room: What did you observe regarding the Board Dynamics?

10.45am – 11.00am
Coffee Break
11.00am – 11.45am
Session 3: Small group deliberations.


What did you observe regarding:

Individual personalities
Trust & familiarity
Alignment/cohesion as a group
Group Think
Challenge and debate
Conflict

11.45am – 12.15pm
Session 4: Small group deliberations


What would you have done differently?

12.15pm – 12.30pm
Session 5: Qualitative assessment
12.30pm – 1.30pm
Lunch
1.30pm – 2.30pm
Session 5: Debrief

What are your key learnings?
What is one action you will do moving forward?
Debrief and observations with the other experts/role players.

2.30pm – 3.00pm
Q&A and Wrap Up
Facilitator's updated bio: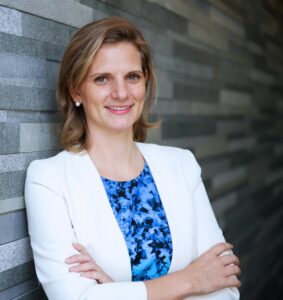 Dr Marcella Lucas
FOUNDER & MANAGING DIRECTOR
Lead to Innovate
Dr. Marcella Lucas is an innovation strategist who brings a global perspective to solving problems through innovative methods and solutions. Dr Lucas has co-created and delivered numerous trainings, workshops and conferences in the leadership and innovation space encompassing topics such as Blue Ocean Strategy, mindful and purpose-driven leadership, self-aware leadership and inclusion & diversity, for managers, senior managers, senior leadership, C-level leaders and Board of Directors.
Trained and certified as a Blue Ocean Strategy practioner, Dr Lucas was recruited to Malaysia in 2014 to deliver on strategic initiatives to support the national transformation efforts of the Malaysian government. Dr Lucas worked on developed high value, low cost and rapidly implementable strategies for Malaysia's top political and civil servant leaders and key private sector players to foster social and economic development. This work involved advising on the strategy and planning for 11th Malaysia Plan, including strategy papers and game changers for implementation of projects and initiatives worth RM 260 billion(~US$64 billion).
Dr Lucas was previously the CEO of LeadWomen. Dr Lucas re-innovated how to position women's leadership as a core strategic imperative for good, sustainable business performance. Under Dr Lucas´s leadership, LeadWomen grew from a training provider to a One-Stop-Solution consultancy for high calibre candidates looking for board opportunities and for boards looking for the right talent to meet their business needs.
Dr Lucas is a founding member of the Leadership Team and Lead for Workstream 3 (Supporting Women in Leadership) in Malaysia Women in Energy (MyWIE) and previously served on the Steering Committee of the 30% Club Malaysia. She serves as an external advisor at the Graduate School of Business at UKM and is an Adjunct Professor at UNITAR Graduate School of Business. Dr Marcella also served as a member of the Merdeka Award Nomination Committee (2020-2022).
Dr Lucas serves as a Board Director on Samudra Swiss Cottage Sdn Bhd. Dr Lucas obtained her PhD in Neuroscience from Dartmouth College, USA and BSc Biochemistry from the University of Bath, UK and is originally from the Netherlands.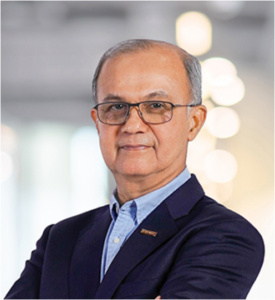 Jeremy Nasrulhaq Boyce
Board Member, Kenanga Investment Bank Bhd
Jeremy Nasrulhaq ("Jeremy") was appointed to the Board of Kenanga Investment Bank Berhad ("KIBB") as an Independent Non-Executive Director on 1 June 2017.
He is a Fellow Member of the Chartered Institute of Management Accountants ("CIMA"), United Kingdom and a registered Chartered Accountant of the Malaysian Institute of Accountants ("MIA"), as well as a Chartered Audit Committee Director of the Institute of Internal Auditors Malaysia. He also holds a Bachelor of Science Degree (with Distinction) in Agribusiness Science from Universiti Putra Malaysia.
Over the span of nearly three (3) decades, Jeremy had held several senior financial and supply chain positions in Unilever (M) Holdings Sdn Bhd, P.T. Unilever Indonesia and Unilever Asia (S) Pte Ltd. He was the Regional Finance Manager for Unilever Asia Retail Foods, then Commercial Director for Unilever (M) Holdings Sdn Bhd. Subsequently, he was the Supply Chain Director for Unilever Malaysia and Singapore.
Besides Unilever, he had served as Committee Member on a few national organisations such as the Malaysian International Chamber of Commerce and Industry and the Federation of Malaysian Manufacturers.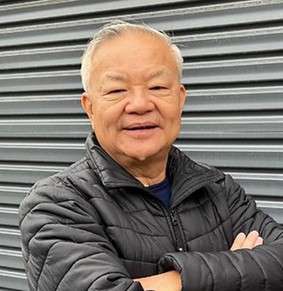 Tony Chin FCA
ICDM Fellow & Immediate Past Chairman
Sumitomo Mitsui Banking Corporation Malaysia Berhad
Tony Chin, an ICDM Fellow, CAANZ Fellow Chartered Accountant and Chairman of Sumitomo Mitsui Banking Corporation Malaysia Berhad ("SMBCMY"), Tony has many years of experience in the Audit, Banking and Finance industry. He is a Corporate Rehabilitation and Debt Restructuring Specialist and also a professional Independent Non-Executive Director at both public listed and unlisted companies.
He graduated from the University of Melbourne and has attended the Investment Banking Residential Program at Chicago's Northwestern University – Kellogg School of Management. He is a Fellow Member at Chartered Accountant Australia New Zealand (CAANZ) and Institute of Corporate Directors Malaysia (ICDM).
He is a strong business development professional who is skilled in Negotiation, Strategic Business Planning and Implementation, Operations Management and International Business.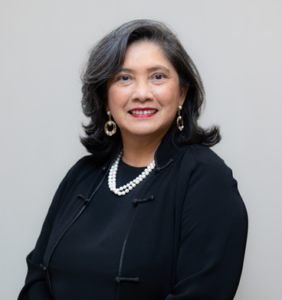 SIOBHAN DAS
Chief Executive Officer
American Malaysian Chamber of Commerce
Siobhan Das joined the American Malaysian Chamber of Commerce (AmCham Malaysia) as its Executive Director in 2016 and was promoted in 2020 to become the organization's first Chief Executive Officer in its 43 year history.
Siobhan has created an action-oriented policy platform at the Chamber that is designed to address both the strategic concerns of American multinational companies and the tactical day-to-day challenges faced by operations on the ground.
By working closely with business leaders and various stakeholders in the Malaysian and U.S. governments, Siobhan has been able to represent the membership and ensure that AmCham Malaysia fulfills its role as the Voice of U.S. Businesses in Malaysia.
Siobhan spent 11 years in Shanghai, five of which as a director at AmCham Shanghai. Siobhan is a Sloan Fellow from London Business School with a Masters in Leadership and Strategy; she also holds two undergraduate degrees from Boston University in Broadcasting and Film, and English. She enjoys golf and is still reveling in her first hole-in-one (2023)!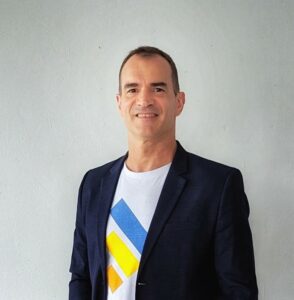 Vittorio Furlan
Managing Director, Foray Advisory
Vittorio Furlan is a digital and AI international consultant, angel investor, advisor, and founder of Foray Advisory. This company helps organisations start and navigate their digital and AI transformation journey. He has extensive experience building, transforming, and turning around digital, AI, and consulting businesses. He serves organisations and clients in South & South East Asia, Australia & NZ, Dubai, the UK, and Italy. He has successfully scaled ADA eCommerce Enablement operations, established a profitable Consulting and Consumer Insight regional business in ADA, drove the five-fold revenue growth of EY Data & Analytics Advisory in Malaysia, developed one of the first AI solutions to identify and address drivers of low performance in tertiary-education students in Australia, and led components of core banking transformation for several banks.
Vittorio is also an angel investor and advisor to autonomous retailers and generative AI, fashion, and entertainment startups in Singapore, Malaysia, Vietnam, and Australia. He is formally qualifying as a Board / Corporate Director with the Malaysian ICDM and Singaporean SID, specialising in Digital Transformation, AI, Cybersecurity, and Data Protection. He holds an Executive MBA in Strategic Management and a Bachelor of Computer Science. He is also a certified Agile leader with various corporate directorship certifications. Outside work, he teaches Krav Maga, a self-defense system. He is an Italian-Australian resident of Malaysia.