Focusing on international best practices in restructuring and turnaround management, this course provides directors with a comprehensive understanding of operational restructuring, developing the skills and competencies required to lead a company from crisis through to recovery. Most programmes on corporate recovery focus on legal, finance or accounting issues and whilst important these in and of themselves do not create a sustainable turnaround.
Referencing FTSE Bursa Malaysia Top 100 companies, this course is aligned to the Malaysian Code on Corporate Governance. It introduces the critical leadership competencies required in turnarounds: a deep dive diagnosis, crisis stabilisation, leadership/management reset, failure analysis, stakeholder negotiations, driving critical business improvements, financial restructuring and strategic reorientation.
Recognise the most common causes of corporate failure and the risks
Identify the red flags of corporate decline – the qualitative as well as the quantitative
Assess whether a company has a realistic chance of survival
Identify the formal and informal triggers for a turnaround beyond financial analysis: diagnostic techniques
Recognise the critical role organisational culture plays in both failure and recovery
Assessing leadership and key executives and preparing for a change in leadership
Define the director's role in overseeing key workstreams in a turnaround
Identify the key strategies in crisis stabilisation and cash generation
Evaluate and select advisers and consultants in a turnaround
Who is this Programme For?
Non-Executive Directors and Executive Directors of small, medium and large privately held and publicly listed companies and not for profit organisations.
Virtual Classroom Format

4 hours (20 minutes Virtual Networking Break)

Interactive Facilitated Learning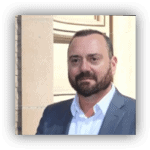 PAUL VORBACH
Director of AcademyGlobal, Australia
Paul has developed the curriculum and conducted industry-level programmes for the banking, management consulting, insolvency and turnaround profession since 2009. A company director of 20 years' experience across large and small firms, Paul is Fellow, Corporate Governance Institute, Fellow, Australian Institute of Company Directors (AICD) and Fellow, Governance Institute of Australia. He is also Member, American Bankruptcy Institute, Member, INSOL International, Member, Turnaround Management Association, Academic Member of the Australian Restructuring, Insolvency and Turnaround Association. He holds degrees from UNSW, the University of Sydney and University of Technology Sydney.
Experience in Developing and Delivering Restructuring and Turnaround Executive Programmes:
From 2009-2019, developed and delivered Turnaround Management Certified Practitioner Course
Since 2016, developed and delivered the restructuring and turnaround subject for the University of Technology Sydney (Law) and Australian Restructuring, Insolvency and Turnaround Association Advanced Certification qualification
In 2020, developed and delivered the University of Technology Sydney Executive Certificate in Corporate Turnaround Management Practice
International Experience:
From 2004-2016, Paul developed and delivered senior executive programmes in finance, credit risk management, leadership, enterprise risk management across South-East Asia, Middle East, Europe and North America.
Day 1 | Wednesday | 3 February 2021
The director's role and responsibilities when the organisation is in distress
Legal risks for directors as the company approaches insolvency
The psychology of corporate turnarounds
Common causes of company failure: identifying early financial and non-financial warning signs
Morning Break
The stages of decline: the critical points to determine the opportunity or recovery
Essential data and reporting for directors throughout a turnaround
Establishing a sense of urgency when stabilising the crisis and stopping the bleed
Day 2 | Thursday | 4 February 2021
The question of leadership: what to do with the CEO and other senior executives
Assessing the existing or new CEO's capability to drive turnaround
An overview of the essential tools of failure analysis
Overseeing stakeholder prioritisation and critical negotiations in a turnaround
Morning Break
Changing the organisational culture: how to anticipate and deal with resistance
Financial restructuring: immediate, short and mid-term strategies
Returning to growth: leading a strategic reorientation