We are certainly living in very interesting times where our online professional brand is significantly more important than ever, due to the fact our professional lives seem to have shifted to the virtual realm. The first impression anyone has of you would be what they see on your social media platforms, in particular your professional platforms, such as LinkedIn
In this 4-hour programme, you will be able to understand how to effectively create the RIGHT LinkedIn profile that is able to convey your credentials, capabilities and charisma to your connections. This would greatly help in enhancing one's image by matching your substance with your intended perception.
Identify the important points on what makes a good LinkedIn profile and how best to achieve that
Recall and apply the points shared to maintain the profile well
Utilise the platform in creating a strong professional presence
Who is this Programme For?
All level of directors, from aspiring to senior directors.
Hybrid Classroom Format

4 hours (9am to 1pm) with 2 x 10 min breaks in between

Interactive Facilitated Learning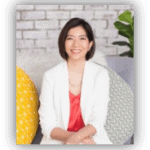 RANUKKA SINGHAM
Founder, Certified Image and Branding Consultant, Image Revamp Consultancy, Malaysia
Ranukka is the recipient of LinkedIn's 100 Most Inspirational Icons in Malaysia 2020. Her work has helped develop over 8,000 professionals which include most individuals ranging from C-suite levels to directors, be it for her group programmes or individual coaching.
Ranukka is a firm believer that you do not get to make a first impression, twice. Be it online or even physically. Hence it is very important to understand your best attributes and how to present them in the best possible way.
Module 1: Understanding the relevance of social media in your professional presence
Module 2: Building a solid profile. Getting the first impressions of your social media platform ready
Module 3: Credentials building. Understand basic content writing and to complete the profile
Module 4: Engaging connections. Understand the best ways to engage with your connections effectively and efficiently