In 2018, a study conducted by PWC indicates that 80% of Malaysian family businesses have next generation family members working in the business. Handing over the business to the next generation has always been salient long-term goal for every family businesses. This programme will be discussing the imperative issues that will contribute  to the smooth transition.
Discuss – To relate and deliberate the new learnings​
Summarise – To reflect and review the key learnings​
Apply – To develop ways to integrate new learnings into the boardroom
Who is this Programme For?
From Aspiring to Senior directors
Virtual Classroom Format

4 hours (20 minutes Virtual Networking Break)

Interactive Facilitated Learning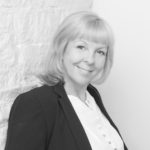 JO HAIGH
CEO & Founder of fds Director Services, United Kingdom
Jo Haigh is an ICDM Faculty member, the CEO and founder of fds, which has bases in London, Birmingham and Yorkshire within the UK. An experienced dealmaker, Jo specialises in putting together the right deal at the right time and in the right format for growing businesses throughout the country. Jo is a regular presenter for the Institute of Directors and Vistage on corporate governance and mergers and acquisitions.
Over the years Jo has been awarded and acknowledged for her outstanding business achievements and contributions to the organisations she works with as demonstrated below:
Non-Executive Director and Chair for a number of prestigious companies.
Published 'How to Become a World-Class Non-Executive Director: The Essential Guide' (2019)
Winner of Non-Exec Director of the Year, IoD Yorkshire & North East Awards (2018)
Winner of The Sunday Times NED of the Year award in association with Peel Hunt.
Nominated for Business Woman of the Year, The Yorkshire Choice Awards (2018)
Finalist in Business Services category, First Women Awards (2017)
Announced as one of Academy for Chief Executives top 22 speakers of 2016, landing Jo on the "Cloud Nine League Table" (2016)
Winner of Most Innovative UK Deal Negotiator 2016 and The AI One to Watch in Corporate Finance, Acquisition International M&A Awards (2016).
Shortlisted for Mentor of the Year, First Women Awards (2016)
Finalist in Inspiring Leader of the Year category, Women in Business Awards (2015)
Winners of Super Staff Award BIY Inspired Awards (2015)
Programme Outline
This will be updated soon. Stay tuned!
The Organiser reserves the right to alter the content and timing of the programme as it deems fit and is not responsible for cancellations due to unforeseen circumstances.