In thinking about the future of the firm — post-pandemic, post-digital revolution — we need to look beyond shareholder value and embrace other values and metrics for evaluating a firm's performance. The CEO of today must send emails, write blogs, and post videos. They must explain to everyone why environmental and social issues should be given greater attention. The corporation's purpose is the pursuit and maintenance of relevancy to all the various stakeholders. To do this, a different style of communication and organisation is required.
The closed, hierarchal corporations of an earlier industrial phase of capitalism are fading into history. While we are not trying to emphasise that corporations are disappearing, the pandemic has tipped the balance from a corporate world to an un-corporate, flatter and more empathic one. Before the crisis, corporate values and business principles dominated our lives. Corporate careers. Corporate deadlines. Cost reductions. Financial metrics. But that world has gone. An anti-corporate mood is everywhere, and it cannot be ignored.
In a new world of social distancing and working from home, other metrics have become more critical. Enjoyment. Freedom. Quality of life. Change is accelerating. In this one-day online programme, we explore what the future look like — what is the role of the board of directors in designing the business of the future? What is the best board model for your business?
Recognise the future of business and the link between corporate governance, innovation, and business growth
Identify the difference between stakeholder engagement and co-creation
Describe how to implement the co-creation model of corporate governance
Discuss on how to assess boards and implement a board culture that adds value to the business
Who is this Programme For?
From newly appointed to senior directors
Virtual Classroom Format

8 hours (30-60 minutes Virtual Networking Break)

Interactive Facilitated Learning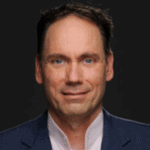 ERIK P. M. VERMEULEN
Innovative Thinker, The Netherlands
Erik P.M. Vermeulen is a Faculty Member of ICDM. He is a Senior Legal Counsel at Signify (f.k.a Phillips Lighting), and a board/advisory member of several organisations, including a healthcare provider in The Netherlands and several startups. He is also a Professor of Business and Financial Law at Tilburg University and teaches international business law regularly at universities in Europe, the United States, Colombia and Japan. He has appeared at numerous conferences as a featured or keynote speaker. Erik is also a co-owner of a virtual restaurant.​
Erik can best be described as an innovator and has a blog where he shares insights and ideas about how the digital world is changing the way we live, work and learn. He has a particular interest in how artificial intelligence, sensors, data analytics and blockchain are amplifying and accelerating each other, thereby creating new opportunities across all areas of the economy and society.​
Erik's thought-provoking and innovative views on business, leadership, governance, regulation and education have attracted international attention. He regularly serves as an expert advisor to international organisations, such as the European Commission, the Organization for Economic Cooperation and Development (OECD), the United Nations, the World Bank, and national and local governments around the world.​
Erik has conducted leadership talks at Bursa Malaysia Thought Leadership Series organised by ICDM, as well as at ICDM's signature PowerTalk series in June 2019. In the second half of 2019, he conducted the "Digital Upskilling for Boards", "Why Governance Matters for Startups", "Stakeholder Voice in the Boardroom" , "The Quiet Transformation of Corporate Governance" plus a few bespoke talks for our government and corporate clients. Erik was also one of the keynote speakers at ICDM's inaugural International Directors Summit (IDS) in 2019.​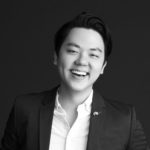 JOEL NEOH EU-JIN
ICDM Board Member & Founder of Fave
Joel Neoh has over 15 years of experience in management and investments of start-ups, disruptive technology and digital platforms across Asia; including e-commerce, digital media and financial technology.
He is the co-founder and currently the CEO of Fave, one of Southeast Asia's fastest growing fintech platform enabling digital payments & merchant solutions.
In the past, Joel was one of the early founders of Groupon in Asia, and within 4 years grew the e-commerce platform into a USD$2 billion business with over 2,500 employees spanning across 12 countries.
Joel also co-founded Says.com, a digital media platform that disrupted traditional media & advertising. The company merged with Rev Asia and went public on KLSE. Rev Asia was acquired by Media Prima in 2017 for RM120 million.
As a strong advocate for entrepreneurship, Joel is a board member of a few technology companies, actively mentors founders and has invested in over 20 technology start-ups across Asia.
Joel holds a Bachelor of Engineering (Hons) degree in Mechanical Engineering from Monash University. In 2016, he was awarded the Distinguished Alumni Award, and has been on the advisory board of the Monash School of Business.
He also attended Harvard Business School for the Program for Leadership Development, a fast track alternative to the Executive MBA; and is currently completing his Executive MBA with Tsinghua University, the No. 1 university in China.
Joel has received the Ernst & Young Emerging Entrepreneur of the Year Award, and was named Young Global Leader by the World Economic Forum.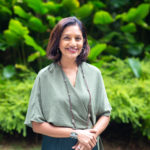 Dr. JAY DESAN
Founder, BoomGrow and Synergio,
Board Director
Jay Desan has over 15 years experience in Environment, Social and Governance (ESG) . At Synergio, her advisory work spans some of the leading sustainability practices in the region, covering, amongst others, banking and finance, utilities, oil and gas, plantation, property and construction.
She is passionate about food and sustainability and co-founded AgTech startup BoomGrow because she believes clean greens should be accessible to all.  BoomGrow is on a mission to transform farming by producing 100% clean and nutritious goodness, introducing trust and traceability back into the food system through patent pending Machine Farms.
Jay is an Independent Non Executive Director at one of Malaysia's leading conglomerates.  She has a PhD in standards of sustainability from Queen Mary, University of London.
Day 1 | Tuesday | 9 June 2021 (Facilitator: Erik P. M. Vermeulen)

1.55pm – 2.00pm
Introduction and housekeeping by ICDM
2.00pm – 3.15pm
The future of business & Corporate governance, board models, and innovation
3.15pm – 3.30pm
Virtual Breaks
3.30pm – 4.45pm

Innovation and stakeholder engagement
Stakeholder engagement versus co-creation
The co-creation model of corporate governance

4.45pm – 5.30pm
Dialogue session with panelists featuring Dr Jay Desan & Joel Noeh
5.30pm – 5.55pm
Question & Answer
5.55pm – 6.00pm
Summary & Wrap up
6.00pm
End of Day 1
Day 2 | Wednesday | 10 June 2021 (Facilitator: Erik P. M. Vermeulen)

2.00pm – 2.05pm
Recap of Day 1
2.05pm – 3.15pm
Sharing experiences
3.15pm – 3.30pm
Virtual Breaks
3.30pm – 5.30pm

Assessing and evaluating boards
Board diversity
Board Training

5.30pm – 5.45pm
Question & Answer
5.45pm – 6.00pm
Summary & Wrap Up
6.00pm
Programme Ends
The Organiser reserves the right to alter the content and timing of the programme as it deems fit and is not responsible for cancellations due to unforeseen circumstances.