In this programme, we sketch out some key considerations as answers to such questions. The headline thought is that it is crucial to adopt a governance structure (and a 'corporate culture') that builds trust and provides a relevant experience for all stakeholders inside and outside a company.
Discuss – To relate and deliberate the new learnings
Summarise – To reflect and review the key learnings
Apply – To develop ways to integrate new learnings into the boardroom
Who is this Programme For?
From newly appointed to senior directors
Virtual Classroom Format

4 hours (20 minutes Virtual Networking Break)

Interactive Facilitated Learning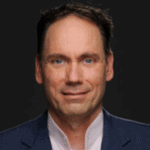 ERIK P. M. VERMEULEN
Innovative Thinker, The Netherlands
Erik P.M. Vermeulen is an ICDM Faculty Member and a Senior Legal Counsel at Signify (f.k.a Phillips Lighting), an Innovation Advisor at a law firm in the Hague and a board/advisory member of several organisations, including a healthcare provider in The Netherlands and several start-ups. He is also a Professor of Business and Financial Law at Tilburg University.
This will be updated soon. Stay tune!