Digitalisation and sustainability concerns have climbed up the corporate agenda in recent years, the trend accelerated during the COVID-19 pandemic. The population who are digital natives are now making purchasing decisions and entering the workforce. Digitalisation is an irreversible trend. Forward-looking corporations and Boards would not want to be left behind. As such, Boards have a critical role in setting the digital agenda in the organisation, ensuring digitalisation are embedded operationally across the organisation and realising its benefits.
This talk will help participants understand where they are in their organisation's digitalisation strategy or the lack thereof, and the first step to get started in the digital race.
Understand the digitalisation state of your organisation
Understand the range of methods to start the digitalisation process in your organisation and resources needed
Sharing on an SME's journey in digitalisation
After this session, to start the digitalisation journey imperative in your own organisation
The programme is targeted but not limited to
Existing Board Directors
All business decision makers
Aspiring Board Directors
Senior management of organisations
Chief Data Privacy Officers
Virtual Classroom Format

Interactive Facilitated Learning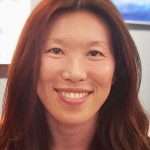 NG TOON LEE
President, SME DXP Foundation Ltd
Toon Lee has broad experiences across the value chain and in various industries like oil and gas, metrology, specialty chemicals, pharmaceuticals, biopharmaceuticals and agriculture. She has strong industry experience for 20 years in companies like ExxonMobil, Dupont, Adama, Syngenta, GSK, Wyeth and Genzyme in the capacity of Quality Management and Compliance.
Toon Lee is an active private equity investor and currently commercialises products and technologies cross borders.
Toon Lee holds a Masters of Business Administration from the Nanyang Business School, Nanyang Technological University and Bachelor of Science (Hons), 2nd Upper majoring in Chemistry from the National University of Singapore.
Toon Lee is a member of ICDM.
| | |
| --- | --- |
| Time | Agenda |
| 10.00am | Introduction and Housekeeping |
| 10.05am | The imperative to accelerate digitalization in an organisation |
| 10.20am | Digitalisation self-assessment results sharing |
| 10.30am | What are the range of next steps? |
| 10.40am | An example of SME's journey in digitalisation |
| 10.50pm | Summary and Q&A |
| 11.00am | End of Programme |