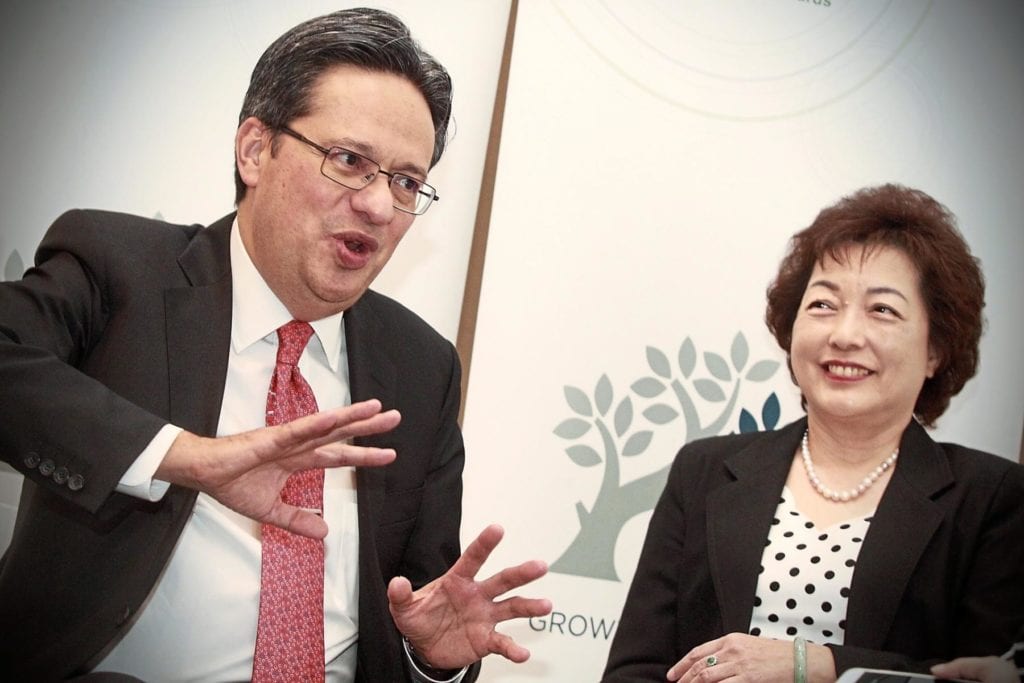 Path to target: Johan says quota-based system needed to achieve government's target of
at least 30% women at board level by next year. On the right is Foong.
KUALA LUMPUR: Women representation in boardrooms of public-listed companies (PLCs) on Bursa Malaysia is moving at a slower pace, says Institute of Corporate Directors Malaysia board director Datuk Seri Johan Raslan.
As of September 2019, women representation on boards of all PLCs on Bursa Malaysia accounted for 16.6% of total board seats. Last year, it was around 15.6%.
Although there has been a marginal increase from last year, Johan noted that it was crucial to have a quota-based system to achieve the government target of at least 30% women at the board level by next year.
"There must be a quota. If you don't have some kind of forcing, it would take the speed of a glacier to accumulate more women representation on boards.
"Right now, the national agenda is being pushed for moral suasion, which cannot get you too far compared to actually having a quota system, " he told StarBiz.
In July 2017, the government announced that all PLCs must have at least 30% women at the board level.
Having said that, Johan pointed out that companies should look beyond their personal network to search for talented women directors.
Among the platforms is 30% Club Malaysia, a campaign set up by volunteers to drive higher women representation on boards of PLCs.
To push the national agenda forward, 30% Club Malaysia is providing a training programme known as board mentoring programme to train competent women in decision-making positions.
Among the women who have taken part in the board-mentoring programme is the former chief financial officer of Hong Leong Bank, Foong Pik Yee, who was mentored by Johan.
Foong said the board-mentoring programme trains and builds the women talent pipeline for leadership positions for nine months, as well as providing access to get into boards of PLCs.
"Each woman participating in the programme is assigned one mentor who is an esteemed business leader in the corporate world. He would give you the support and guidance to become an effective board member.
"Through this programme, you will gain a wider reach of people with influence and people who are seasoned board members that have vast board experience, " she added.
Currently, Foong is the board member of Prudential Assurance Malaysia Bhd.
30% Booth Club Malaysia aims to achieve 30% women board representation in the top-100 PLCs by end-2020 through its mentoring programme.
This article appeared in The Star Online and The Star (Business/Bizbytes p.3) on October 17, 2019.