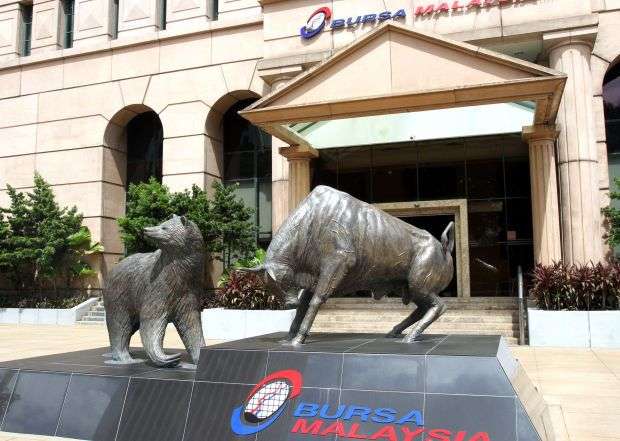 HOW seriously does corporate Malaysia take governance issues?
As we enter into the second quarter of 2022, a host of companies have or are preparing their annual reports, especially for the majority of companies that have the December financial year-end period.
Annual reports are used to communicate to stakeholders the affairs of the company over the past year, and typically for companies that have adopted Integrated Annual Report (IAR), this includes information with regards to both financial and non-financial performance and the internal and external factors that influenced it.
An IAR will usually cover all business operations of a company. Sustainability and governance issues are also discussed in depth while corporate social responsibility incentives, and employee engagement sections, are a must.
IAR is governed not only by Malaysian laws and regulations but for most companies, especially among the large corporates, international standards too are applied.
According to the Malaysian Code of Corporate Governance 2021 (MCCG 2021), IAR is a concise communication about how a company's strategy, performance, governance, and prospects lead to value creation, which aims to improve the quality of information available to investors and promotes greater transparency and accountability.
Hence, with the annual report season well underway, we will see a host of companies presenting all the good deeds that they have done and how they have embraced governance issues, environmental protection, issues related to labour practices, as well as how the various committees of the board carry out their duties in accordance with the regulatory demands, especially in relation to the MCCG 2021.
At the same time, we will also read about the company's corporate social responsibility statements, how it treats its stakeholders, especially customers, employees, and suppliers.
Interestingly, we are also seeing a major shift in board composition as more boards heed the Securities Commission's (SC) call to increase women's participation at the board level as well as limiting the tenure of the independent directors to not more than 12 years and for some, the nine years tenure is the stepped-up practice that they have long adopted.
Let's face it, logically speaking, no company in their right mind will highlight the negative aspect of the business operations of the company.
It is also rather clear that for any corporates, the annual report is the single most important communication message to their stakeholders as to who they are, what they believe in, and what are their core corporate values.
But are the narratives that are presented reflect an honest and true statement of the affairs of the company or are they mere make-believe statements overlaid with glossy pictures and colours?
Take the issue related to the environment. IAR requires a detailed explanation of what a corporation has done in terms of sustainability, water usage, electricity consumption, carbon emission as well as recycling activities that company has carried out.
However, some of them, especially if the nature of business is related to the use of natural resources, activities that involve land clearing, or matters related to the environment in general, a company would rather not touch on issues related to their core business activities that are damaging to Mother Earth.
Worst, as we have seen in recent times due to major flooding issues, how some over-development is the major cost of environmental destruction but corporates would rather remain silent as to how they are involved in some of these activities but instead focus on the sustainability issue related to matters that are not related to the core business activities.
It is of no surprise this has also caught the attention of His Royal Highness, the Sultan of Perak, Sultan Nazrin Shah when he commented during the opening of the Perak state legislative assembly that "the obsession for infrastructure development and business profits cannot be used to justify people's greed to destroy the environment".
Board commitment is crucial
In terms of governance and especially those related to board representation, corporates need to scrutinise the character of a person joining the board and what value he or she can bring to the company.
If a person has already his or her hands full in terms of board representation in major large corporations, there is very little this person can add in terms of value to a board that the person is about to join.
After all, according to MCCG 2021, under Guidance 5.5 "in evaluating the ability of a director to perform his role effectively, the board should consider among others whether a director is 'over stretched' in terms of his commitments to the board commitments, to meet the demands and expectations of the role".
Yes, pursuant to Paragraph 15.06(1) of Bursa Malaysia Listing Requirement, whereby a director of a listed issuer must not hold more than five directorships in listed issuers is clear, it is becoming rather odd when we see, although well within the governance code, that a person is able to represent his or herself as independent director across a wide spectrum of sectors, especially if all the companies are large corporations.
The issue of board commitment becomes pertinent as independent directors are then stretched to accommodate all the companies, especially when it comes to quarterly board meetings or board committee meetings and other board incentives.
Board members are public figures
Whether one is an independent director or otherwise, they are public figures and ought to carry themselves well in situations where they are judged by their behaviour and actions.
It becomes rather perplexing when board members of large corporations behave in a manner where the general public can assess the person's character with regards to their conduct and behaviour outside their roles in public listed companies.
Take for example if a board member or his or her spouse is involved in running charitable organisations or associations. In this role or if the role is carried out by their spouses even, they are expected to carry out their duties with utmost integrity and accountability.
Any wrongdoings by them or even by their spouses will not only reflect badly on themselves but also on the public-listed companies they represent as independent directors.
Practise what you preach
The MCCG 2021 is a corporate blueprint as to how companies ought to be run to ensure stakeholders' interest is well protected.
According to the SC, "the pillars of corporate governance such as ethical behaviour, accountability, transparency, and sustainability are important to the governance of companies and stewardship of investors' capital".
A very strong statement but to what extent are companies adhering to these core governance principles?
We hear cases of how companies arm-twist their way in meeting their profit objective by bullying and intimidating tactics aimed at stakeholders who question their actions when a company is deemed to have crossed the line and dilute the interest of stakeholders.
Whistle-blowers are being punished for speaking the truth while company employees who are not toeing the line are asked to leave the company. Toxic culture in some companies has become the norm while other stakeholders outside the internal squabbling become victims of circumstances.
Stakeholders here can mean not only shareholders but also customers, suppliers, community, or even employees. It is not uncommon to see how companies expressed themselves when it comes to how it treats their customers.
While perhaps 99% of the time it may be accurate that their customers are the single most important source of their very existence, treating customers with respect and humility is important.
If a company has failed to deliver the product or services that were promised, it must make efforts to rectify the situation to ensure customers' trust and loyalty are not compromised.
After all, the best form of advertisement for any company is for customers who are repeat buyers and not those who are frustrated by how the company treats its customers.
In conclusion, while annual reports and IAR are important communication messages for any corporates, it is also important to highlight shortcomings and how the company intends to improve its product or services to meet stakeholders' expectations.
Governance is the core of business operations today and not just profit maximisation.
Companies must walk the talk when it comes to what is presented in an annual report and not mere written statements of communication to its stakeholders.
Pankaj C Kumar is a long-time investment analyst. The views expressed here are the writer's own.