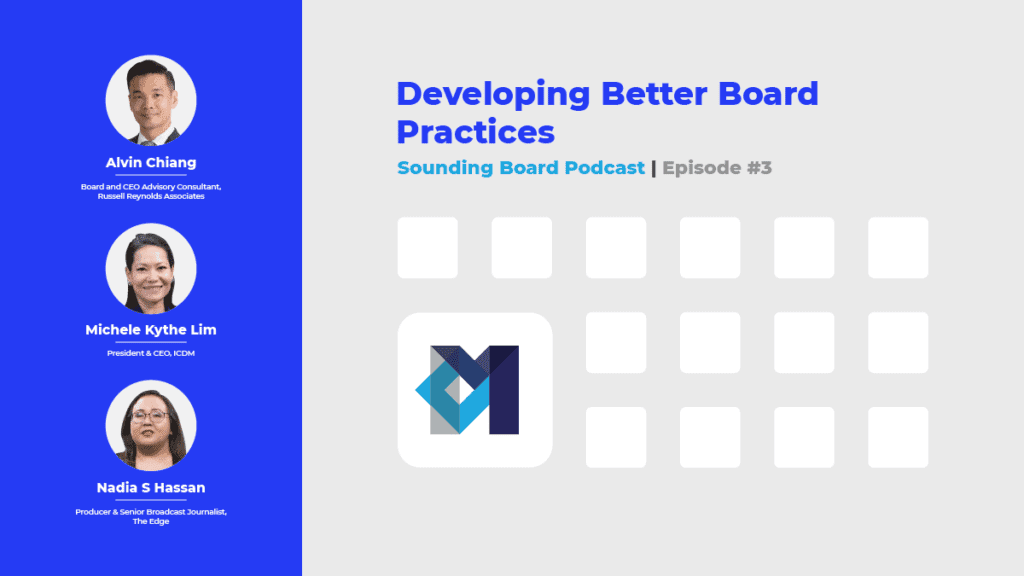 Following the launch of the Malaysian Board Practices Review 2020, an initiative by ICDM in collaboration with Russell Reynolds Associates (RRA) and Bursa Malaysia, we take a deep dive into some of the findings and explore what needs to change for boards to enhance effectiveness and build long-lasting stakeholder confidence and trust. Alvin Chiang, Board and CEO Advisory Consultant at Russell Reynolds Associates joins our president & CEO, Michele Kythe Lim, and Nadia S Hassan, producer and senior broadcast journalist at The Edge, to discuss how Malaysian boards identify independent director candidates, how they evaluate their performance and boards' overall approach towards leadership development.
Follow us on Spotify. This podcast is also available on:
About Sounding Board
Sounding Board is a podcast by ICDM. As disruption grows in scale and intensity, board leadership must evolve to stay ahead. That means, governance model must transition to one that is proactive, future-focussed, and sustainability-driven. In this podcast, you will meet experts, governance leaders, and directors who are at the forefront of that change. Together, we tackle some of the big questions facing corporate boards today, and explore what it takes to be an effective director in a disruptive world.