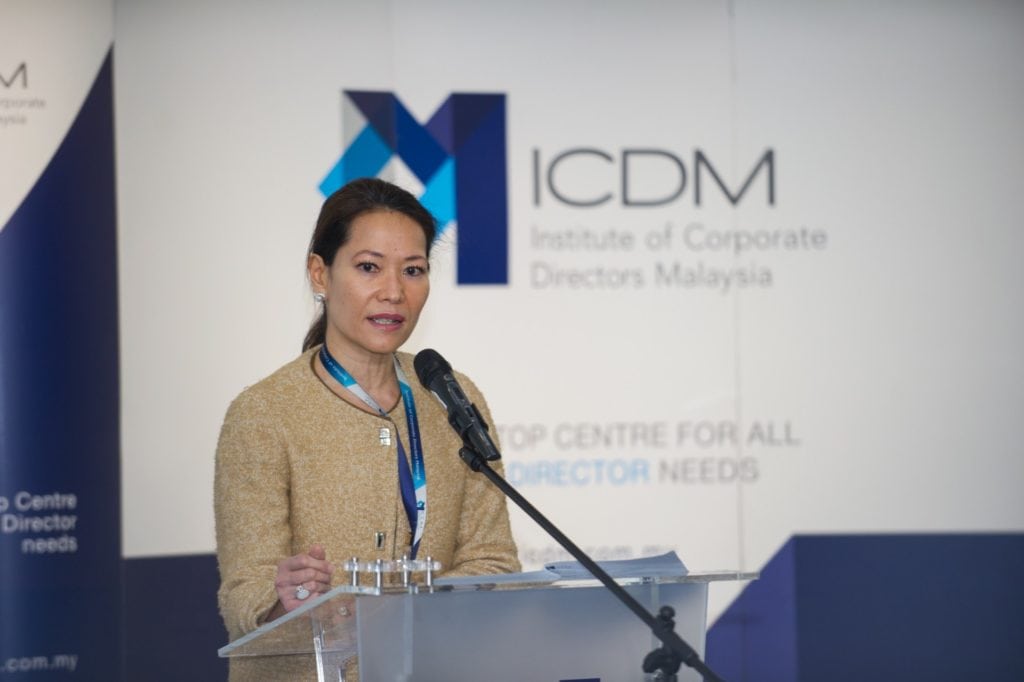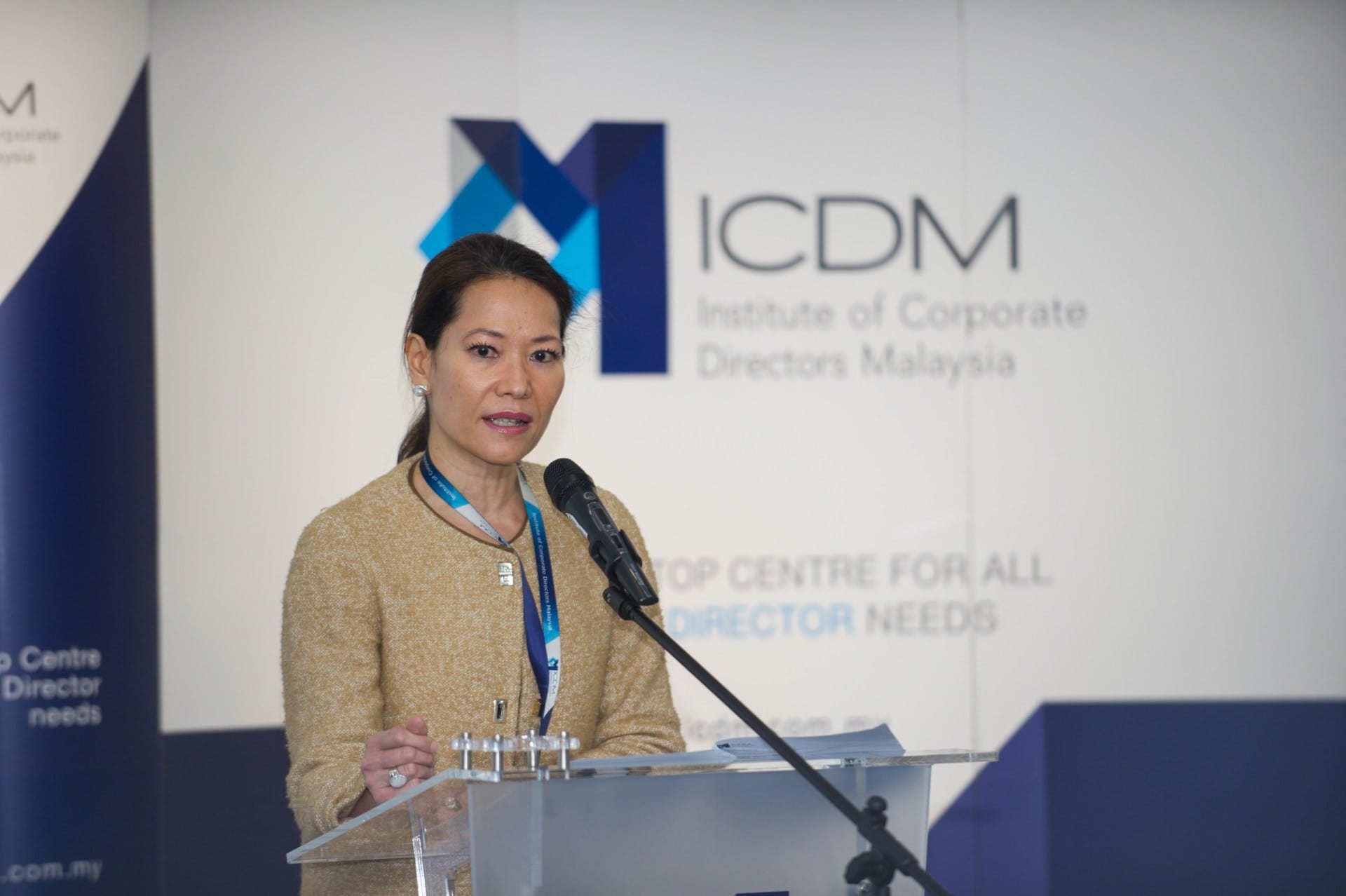 The Institute of Corporate Directors Malaysia (ICDM or the organisation) today announced its performance results and shared key organisational highlights, especially pivoting their efforts to cater to the needs of boards and directors over the last 18 months. ICDM also unveiled their inaugural ICDM Report, a progress report detailing the organisation's achievements to date.
This is ICDM's third Annual General Meeting since its official launch in October 2018. Despite the disruptions experienced, ICDM persisted in its efforts to maintain the discipline of announcing its yearly performance results, remaining compliant with governance best practices and adhering to international disclosure standards and compliance.
"The advent of the Covid-19 pandemic has upended the world as we know it. Companies, boards and directors, together with the leadership team, now have to review, rethink and refresh their understanding, outlook and outcomes of the business, against the next normal. It is now or never; to survive as a business, we need to revise our plans and expectations to cater to changing customer expectations and the environment," said Michele Kythe Lim, President and Chief Executive Officer of ICDM.
The ICDM membership base — both individual and corporate — has grown by 5.5 times and 4 times respectively, since 2018. As of May 31, ICDM has recorded a total of 497 individual members and 40 corporate members, completed 77 director development programmes which benefited 4,617 directors and senior leaders, facilitated 27 director sourcing applications with seven (7) successful placements, as well as conducted seven (7) board & director effectiveness evaluations. 2019 also saw the launch of ICDM's inaugural International Directors Summit which was attended by more than 450 leaders across the world.
In an effort to further strengthen their support for the director community, in 2019, ICDM also launched its new office, equipped with training rooms, exclusive Members' Lounge, private meeting rooms and a fully equipped boardroom. By making available this space, ICDM hopes to encourage more networking opportunities amongst directors, as such interaction is particularly crucial in contributing to one's board career.
Similarly, ICDM had to quickly pivot its business model and approach, as well as source new ways or opportunities to support board and directors in navigating through this turbulent time. During the Movement Control Order (MCO), ICDM had expedited, expanded and innovated virtual solutions in parallel to the increased demands towards new knowledge and insights by the director community.
ICDM also launched the 'ICDM Reimagine and Rebuild' initiative, which is aimed to aid boards and directors in leading their companies on the right path during this uncertain time.
Michele commented, "The global pandemic is a wake-up call for Corporate Malaysia. It is a reminder that regulators, companies, and directors have to work together to ensure we have the right leadership to steer the companies towards the right direction. As the country gradually heads towards recovery, it is not a time for complacency. As stewards, boards will play a critical role in determining the company's ability to ride through the crisis and its legacy. As such, board readiness and competency are key in the future sustainability of businesses. Boards need to urgently reflect and act now, to refresh and review the business strategies in order to stay competitive and relevant to stakeholders."
ICDM's key initiatives will focus on enhancing its current offerings and capabilities, such as building ICDM's bespoke programmes, strengthening its network of directors, as well as increase engagement with the director community. Over the longer-term, ICDM is also working closely with regulators to building up a formal certification qualification for directors as a benchmark of standards and ensuring proper objective sourcing of independent directors from a credible pool underpinned by ICDM's initiatives.
"At the end of the day, what is key for companies to future-proof their business is having the right board competency and readiness. As we move towards becoming a corporate governance best practice, ICDM hopes to collaborate with partners and stakeholders to champion the voices of ASEAN. We will continue to build and fortify the skillsets of directors as they take charge in leading their businesses," Michele concluded.
---
This article was first published in Business Today on 7th September 2020.
Photo by Osman Rana on Unsplash.