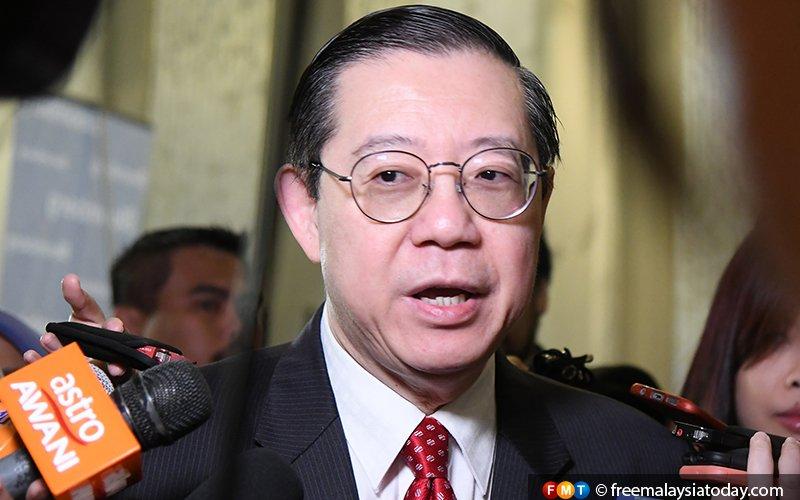 The finance ministry awards up to RM30,000 to whistleblowers who expose corrupt practices.
The finance ministry awards up to RM30,000 to whistleblowers who expose corrupt practices.
KUALA LUMPUR: Finance Minister Lim Guan Eng says genuine whistleblowers should not only be offered protection but also rewarded for exposing corruption and abuses of power as this will encourage others to speak up on malpractices.
Lim said his ministry had already implemented a reward system where a whistleblower can stand to receive up to RM30,000, corresponding with the amount that they expose.
"It's very important for any government or institution to protect and reward whistleblowers. When you do that, there'll be a natural tendency or a greater readiness to speak up and expose abuses.
"This new government has sent a very strong message by ensuring the prime minister cannot hold the post of finance minister and vice versa. But at the end of the day, let me remind you of this also — I have to take directives from the prime minister.
"So having said that, how do we ensure the laws are not abused?" he said during a panel discussion at the International Directors Summit here today.
He said it came down to policy-making and ensuring compliance with these policies, highlighting the importance of independent bodies, like the Malaysian Anti-Corruption Commission (MACC), to ensure the laws are adhered to.
Lim added that there should also be regulations to protect institutions as there was a possibility that some whistleblowers were not genuine and only out to "victimise the innocent".
"There shouldn't be a catch-all provision. I think what's most important in this type of cases of civil liability is still the intention. Once it's a catch-all provision, it would be a great hindrance.
"Because whatever your employee does, even though you know nothing about it, you cannot be held liable. But if there is an indication of knowledge and you've condoned it, then that's entirely different," he said.
He stressed that there was a needfor Malaysians to be a more open society, adding that it was more of cultivating a culture of integrity, instead of merely a fear of punishment.
"We always say that public conduct is a statutory duty, while private conduct is a private virtue. But if you want a culture of integrity to take root, everyone must be expected to do the right thing even though no one is looking at them."