Boards have always been aware of the importance of emerging technologies such as artificial intelligence (AI) and how they can affect industries, their company's operations and corporate strategies. They also need to consider the potential in utilising the technology for growth, and much more.
AI disruption is growing in leaps and bounds. For instance, AI is poised to significantly influence how big data is used — not only in internal auditing, but also as a decision-making tool for leaders. Moving forward, board members and their companies will be able to use AI to examine data and make substantial improvements in decision making.
The case for an AI-based director is powerful. Machines can pull together vast amounts of information and make decisions based on complex algorithms. Moreover, certain technological advancements have given certain algorithms the ability to learn. Cognitive technologies – such as machine learning and deep learning – are becoming more reliable and accessible day by day.
Define the types of AI, Concepts & Fundamentals of AI from a Board's Perspective
Describe the applications of AI in Boardrooms across sectors and industry groups – global best practices
Design basic Roadmap for AI Implementation
Aspiring, New and Experienced Directors
Virtual Classroom Format

Interactive Facilitated Learning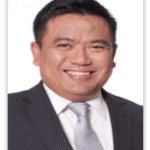 M. Nazri Muhd
ICDM Faculty and President/CEO, MyFinB, Singapore
Nazri specialises in AI and cognitive analytics, having spent more than two decades as a practitioner in these fields. He is currently the Founder/Group CEO of an award-winning tech company called MyFinB. Nazri successfully led the Group to be named Asia-Pacific's Top 25 Hottest Fintech Companies in Asia Pacific and Top 30 Globally Most Attractive Companies, awarded by APAC CIO Outlook and The Silicon Review respectively in 2018. Nazri was also awarded the Young Business Leader Award (Innovation) by the Ministry of International Trade and Industry (MITI) in 2010.
Prior to heading the venture builder group, Nazri was part of the investment and research team of major asset management groups like Citigroup and Prudential and an international rating agency (Fitch Ratings), covering financial institutions in Asia.
Regarded as one of the early pioneers to deploy AI-based analytics in Asia-Pacific, Nazri plays a leading role in the digital transformation of the financial sector in the region. He is also a regular contributor on AI-related topics to the Malaysian Business magazine, and has made numerous media appearances and spoken on the topic in various parts of Europe, Asia, Africa and the Middle East.
Nazri has an MBA from University of Western Australia and a Bachelor's degree in accountancy and economics from the University of Queensland, Australia, as well as a Diploma in Accountancy from Ngee Ann Polytechnic, Singapore.
Thursday | 25 June 2020 (Facilitator: M. Nazri)
Course Overview:
| | | |
| --- | --- | --- |
| Module One | Foundation: Types of AI, Concepts & Fundamentals of AI from a Board's Perspective | 60 minutes |
| Module Two | Applications of AI in Boardrooms across sectors and industry groups – global best practices | 60 minutes |
| Module Three | Designing and Preparing Basic Roadmap for AI Implementation: Hands-on consultation, breakouts to plan the framework and requirements of AI strategies | 60 minutes |
*The duration excludes introduction & housekeeping and virtual breaks
Methodology
Lecture, case-studies, discussion