Strong behavioural dynamics, underpinned by a high degree of self-awareness, power a Board's effectiveness. They provide an environment where every board member is valued and treated respectfully so that they are aligned, confident, inspired and able to contribute to effective oversight and decision making. This module explores the topic in depth in a highly participative and practical way from building high performing boards to managing conflict and dealing with dysfunction.
Discuss – To relate and deliberate the new learnings
Summarise – To reflect and review the key learnings
Apply – To develop ways to integrate new learnings into the boardroom
Who is this Programme For?
Mid Directors and Senior Directors
Virtual Classroom Format

4 hours (20 minutes Virtual Networking Break)

Interactive Facilitated Learning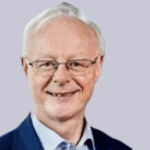 PATRICK DUNNE
Chair Boardelta, EY Foundation, ESSA, Visiting Professor Cranfield
Experienced Chair and serial social entrepreneur with extensive experience of working with boards in Europe, Asia and North America. Currently Chair of board consultancy Boardelta, the charities The EY Foundation and ESSA- Education Sub Saharan Africa as well as Chair of the oversight board for the Chartered Management Consultant and trustee of the Chartered Management Institute.
Executive experience includes 26 years in a variety of investment and management roles with 3i Group plc where, until 2012, he was Communications Director, a member of its Operating committee and Chairman of its Operational Risk forum.
At 3i he built a resource of over 600 experienced directors who were appointed to the boards of over 2,000 high growth businesses for 3i in 14 countries across Europe, Asia and North America. The programme he established became widely recognised as a model of adding value and a leader in best practice. As a member of the Higgs review Patrick has also played a role in shaping governance policy for UK listed companies.
Author of the award winning "Boards" and three other successful books on the subject, he has helped to establish many successful courses on board skills over the last twenty years including for the BVCA, Invest Europe and the Financial Times. He has also helped Chairs across a wide range of sectors to transform the effectiveness of their boards through Boardelta.
Patrick has a passion for education and was a member of the General Council of the University of Warwick from 2006 to 2015. He is a Visiting Professor at Cranfield School of Management, an Associate Fellow at Warwick Business School and former member of Business in the Community's education leadership group.
He also has extensive experience of developing social enterprises using venture philanthropy techniques, most notably with Leap Confronting Conflict where he is Patron and was Chairman, from 2006 to 2015, with ESSA, the EY Foundation and with Warwick in Africa which he founded in 2006. Warwick in Africa has now benefitted over 750,000 young Africans with transformed Maths and English teaching.
Programme Outline
This will be updated shortly. Stay tuned!