As corporate board agenda becomes more demanding (pressures coming from regulatory bodies /shareholders /stakeholders), boards need to operate effectively, efficiently and decisively.  Board committees provide a pedestal for boards to deal with specific and technical issues that require specialised areas of expertise and experience to give them the right level of oversight.
The programme will cover the topic of how the overall board governance roles and responsibilities are associated with the understanding of the oversight framework for the various types of board committees as well as their review outcomes/assurance. It will also offer better insights on the cross functional board committees information sharing, in managing organisational risks cohesively.
Assess the basis of board committee structure
Identify the function of each board committee
Determine the direction of committees in order not to overshadow the Board
Who is this Programme For?
From aspiring to newly appointed directors
Virtual Classroom Format

4 hours (20 minutes Virtual Networking Break)

Interactive Facilitated Learning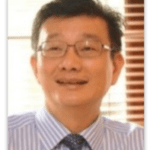 WEE HOCK KEE
ICDM Faculty & Fellow, Board Effectiveness Evaluation Expert, Malaysia
Wee Hock Kee (Wee) is a Faculty Member and Fellow of ICDM. He specialises in subjects relating to corporate governance, risk management and internal control for PLCs. He has facilitated a series of courses under ICDM public and bespoke programmes.
He was the past President of IIA Malaysia and Asian Confederation of Institute of Internal Auditors, former board member of IIA Global, member of ACCA Malaysia's Advisory and past Chairman of the Internal Audit Working Group of MIA. He won the prestigious Malaysian Internal Auditor of the Year Award for 2001, was a speaker and chaired numerous international, regional and national conferences organised by professional bodies throughout the span of his career in internal audit. Wee was the Chairman of the 2011 IIA International Conference in KL. He has worked in a number of multinational companies as Chief Audit Executive. His last position was with AstraZeneca (UK) as the Regional Audit Director of Asia Pacific, Middle East and Africa.
Wee has extensive experience in conducting board evaluations for major companies with market capitalization ranging from RM500 million to RM30 billion, covering a wide range of industries including insurance, plantation, manufacturing and shipping. He has been a regular speaker at numerous international, regional and national conferences, speaking on Governance, Risk and Compliance (GRC). He was previously engaged by BURSA from 2013 to 2016 to conduct awareness and education for Governance, Risk and Compliance (GRC), Audit Committee (AC) and board members on risk management and internal control assurance framework and was involved in the NIEW women directors' training programme from 2013-2014. He was a Research Fellow in HELP University ELM Faculty.
Wee has sat on a number of public listed companies. In his capacity as a board member of these PLCs, he also chaired the Audit and Risk Management Board Committees.
Currently, Wee is a board member and Audit and Risk Management Chair of MIMOS Berhad and a Chairman of the Audit Committee of Pertubuhan Keselamatan Sosial (Perkeso). He is also a Member of the Licensing and Air Traffic Rights Committee of the Malaysian Aviation Commission (MAVCOM). MAVCOM is the national aviation regulatory body under the Malaysian Aviation Commission Act 2015 to regulate economic and commercial matters relating to civil aviation.
Monday | 24 May 2021 (Facilitator: Wee Hock Kee)

9.00 am
Introduction and Housekeeping
9.10 am
The basis of board committee structure
9.40 am
Role of the chair, types of committees onboard
10.40 am
Virtual Break
11.10 am
Roles and responsibilities of these board committees
12.10 am
Alignment of committees in order to ensure no overlapping
12.45 pm
Summary & Q&A
1.00 pm
Programme Ends