Sign up as a group to enjoy

2.5% bulk discount for a group of three (3) or more

and

5.0% for a group of 5 and above

. Email marketing@icdm.com.my for more information.

 

Returning participants are entitled for an additional 2.5% discount

. Please contact development@icdm.com.my to request for the promo code.
All applicable to standard registrations and ICDM individual members only. 
*This programme was previously available in-person and virtually. However, due to the rise of Covid-19 cases and the Conditional Movement Control Order implemented for Kuala Lumpur, Selangor and Putrajaya, starting from 14 October 2020 to 9 November 2020, we will be running this programme virtually only. 
While it is important for directors to possess the necessary skills and qualifications, we must not forget that strong dynamics and relationships between board members also plays a pivotal role in board effectiveness. This programme will focus on how boardroom culture, attitude, and behaviour matter in defining and shaping board accountability. This understanding is vital in our effort to strengthening corporate governance.
The 1.5-day programme consists of two parts:
Part 1 of this programme will allow participants to gain insights into the importance of boardroom dynamics in contributing to an effective board.
Part 2 of this programme will provide participants an immersive experience into board dynamics through a board meeting simulation exercise. The simulation will include role-playing played by experienced directors who will ensure the board discussion reflects the reality of the boardroom. Constructive feedback will be provided to enhance the learning.
Identify the important dynamics of well-governed boards
Examine the impact of the different facets of boardroom dynamics – culture, attitude, and behaviour
Demonstrate positive boardroom presence to enhance boardroom interaction and relationships
Who is This Programme For? 
New and Aspiring Board Directors who have been working in a Senior Leadership Role
Current Board Directors who wish to enhance boardroom effectiveness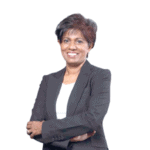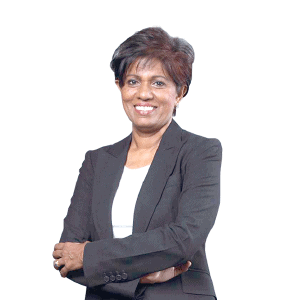 Anne Abraham
Chairperson, LeadWomen
Anne Abraham currently serves as an Independent Non-Executive Director on the Boards of Media Prima Berhad and Metrod Holdings Berhad. She is also Chair for the Board of Media Prima Digital Sdn. Bhd., the digital subsidiary board of Media Prima Berhad and an Independent Non-Executive Director of the NSTP Berhad, also a Media Prima Berhad subsidiary.
Anne plays a key role as Executive Co-Founder of the Malaysian Chapter of the 30% Club, a global business campaign lobbying to increase women representation on the boards of Malaysian PLCs. The campaign has taken off and is now receiving greater support from corporate chairs and board directors of PLCs, since it was launched by in May 2015.
In a non-business capacity, Anne is a Board Member of Protect & Save the Children, a non-governmental organisation that focuses on Child Protection from sexual abuse and exploitation. In 2019, she was also appointed to the Board of Trustees of the Tun Fatimah Hashim Women in Leadership UKM.
Her current role is as Chair of LeadWomen Sdn Bhd, an MSC status consultancy company which she founded in late 2011. LeadWomen focuses on developing and advancing women leaders in line with the Malaysian Government's aspirational target of 30% women on boards (www.lead-women.com).  Anne is recognised as a thought leader in diversity and inclusion both locally and regionally. She is a frequent guest speaker, facilitator and moderator in women leadership conferences, workshops, and summits
Throughout her career, Anne has garnered over 20 years of corporate experience in several leadership positions in the fields of sales, marketing, alliances, and operations in global technology companies. Prior to setting up LeadWomen, she was the Country Manager of SAP Malaysia and was then appointed the Managing Director of Cisco Malaysia, two of the largest global technology companies in their own specialisation.
Anne holds a B.A. in Mathematics from Essex University, UK and obtained her Higher National Diploma of Computer Studies from Plymouth Polytechnic, UK.
Monday | 9 November 2020 (Facilitator: Anne Abraham)

8.30am
Registration
9.00am
Understanding the Facets of Board Dynamics Part 1
10.45am
Networking Break
11.00am
Impact of Board Culture on Board Effectiveness Part 2
1.00pm
End of Day 1
Tuesday | 10 November 2020 (Facilitator: Anne Abraham)

9.00am
Impact of Board Behaviour & Presence on Board Effectiveness Part 2
10.45am
Networking Break
11.00am
Brief & Prepare for the Board Simulation Part 3
1.00pm
End of Day 2
Wednesday | 11 November 2020 (Facilitator: Anne Abraham)

9.00am
Board Simulation
10.00am
Networking Break
10.30am
Speaker Session
11.30am
Boardroom Simulation Evaluation Delegate Feedback Session
12.45pm
End of Programme
The Organiser reserves the right to alter the content and timing of the programme as it deems fit and is not responsible for cancellations due to unforeseen circumstances.
Nurturing New Board Talents
ASPIRING DIRECTORS IMMERSION PROGRAMME (ADIP)
Following our dialogues and findings with our members and directors in the market, the number of board-ready aspiring directors are limited and those who are working towards a board seat in listed or public boards have no structured way to guide their directorship development needs.
The Aspiring Directors Immersion Programme (ADIP) is tailored to meet the following objectives:
To develop the next generation of governance leaders and address the leadership gap of qualified directors by:

Providing an accelerated path for board talents to serve as an effective director
Producing ICDM Graduate Directors annually who have completed designated core programmes and acquire the necessary board experience.
Assist ICDM Graduate Directors to secure a board seat at the end of the programme.

To provide a diverse pool of able and capable board candidates to corporates to promote greater board diversity and the development of governance talents.
THE TWO MODULES OF ADIP
The ADIP pathway consists of two modules that address governance and boardroom dynamics at the preliminary stage of ADIP. Candidates that have completed all the different stages of the ADIP programme will be recognised as ICDM Graduate Directors.
ADIP Series

Date

Introduction to Corporate Directorship

Practical insights on effective board structures and oversight role
Director Fiduciary Duties (eg. Companies Act, MACC Act)
Malaysian Code on Corporate Governance

21 & 22 October 2020 (1.5 days)
Board Dynamics Bootcamp

The importance of boardroom dynamics
Constructive feedback through boardroom simulation

***See prerequisites

10 & 11 November 2020 (1.5 days)
***The Introduction to Corporate Directorship module is a prerequisite module prior to attending the Board Dynamics Bootcamp module. Nevertheless, Directors with at least 3 years of direct board interactions with basic knowledge of Director Fiduciary Duties, e.g. Companies Act, MACC Act and Malaysian Code on Corporate Governance, are also eligible to attend this programme.