Programme Description
How do you write a powerful Board Profile that can boost your chances in succeeding?
It is key to build a board profile that will set you apart from the competition to kickstart your board search in order to land your first board interview. This remains as one of the challenges for prospective board members. You must be able to explain what you can offer.
Creating an effective resume is the first – and one of the most crucial steps – to securing a seat at the board table. If crafted well, it can help nomination committees understand your board value proposition better, thus enhancing your chances to get appointed. In this workshop, you will learn the key elements of writing a compelling resume and how to position yourself for success on paper, and in person.
There are a few additional factors to take into account, including relevant governance qualifications, industry experience as well as directorship in non-listed entities. These components taken together speak to a Chair's motivations. Your board pitch, or the justification for why you ought to be nominated to a board, should be able to articulate them both formally and informally.
Learning Outcomes
Recognise Board Requirements & Search criteria for board director identification and selection
Apply Board Positioning Matrix as framework to structure one's board profile and resume
Customise your Board Resume for board opportunities
Identify targeted Personal Positioning
Target Audience
Aspiring directors, newly appointed directors, experienced ones who wish to refresh their resumes
Programme Outline
9.00am – 9.05am
Introduction and Housekeeping
9.05am – 9.20am
Module 1: Board requirements and mapping
9.20am – 9.50am
Module 2: Board search criteria
9.50am – 10.00am
Break
10.00am – 11.10am
Module 3

Board profile and resume
Board positioning matrix
Discussion on sample resume

11.10am – 11.50am
Break and Profile prep time

Including time for participants to update their board resumes

11.50am – 12.40pm
Module 4: Discussion and critique on selected participants' board resumes
12.40pm – 12.55pm
Module 5: Personal Positioning
12.55pm – 1.00pm
Key takeaways
1.00pm
End of Programme
Facilitator's updated bio: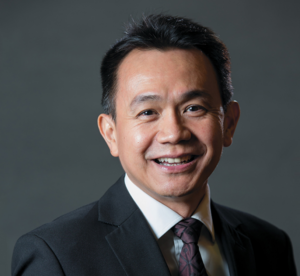 Pun Tian Pouw (TP),
Founder/Principal, TPPun Advisory,
In his 33 years of working experiences, TP held leadership roles in Korn Ferry, Andersen Consulting (now renamed Accenture), Hong Leong Group and Hewitt Associates (now renamed Aon Hewitt).
His experiences span across board placements and executive searches, board advisory and effectiveness, board and leadership assessments, executive life coaching, career development coach, regional consulting and corporate HR in integrated talent management, leadership management, mergers and acquisition, organization change and transformation. TP has spent more than 9 years living and working on consulting project in eight countries. He is humbled to have played different roles, be it as a mentor or a coach, in the career journeys of many.
TP's contribution included:
Chairperson of Group Nomination & Remuneration (GNRC) Board Committee for a leading regional education group
Presenter/ Faculty member of board directorship-related programs
External consultant for an alumni association for board directors of financial institutions
Special advisor and faculty member, The Women on Boards Network (WOBN) Kenya, Africa
Chair-elect of Industry Advisory Board, School of Business, Monash University, Malaysia
Steering committee member for 30% Club Malaysia, focusing on sustaining women board talent pipeline.
Member of the Women in Business sub-committee, Malaysia Australia Business Council (MBAC)
Previously, Board member of the Befrienders KL (non-profit NGO)
Mentor in several mentoring and leadership development programs for professionals and management
TP was an active volunteer with the Befrienders (providing emotional support to those in despair and distressed) for close to 18 years. He is our main facilitator for Branding for Board Directors – Enhancing Your Profile for the Board programme since 2020.