In 2015, the World Economic Forum estimated that successful digitalisation initiatives would yield US$100 trillion in value to business and society. After five years, this has materialised and many of the fastest growing companies in Asia Pacific have embedded digitalisation and technology in their DNA. The 2019/2020 pandemic has also provided a stronger motivation to accelerate the adoption of digital disruption as a strategic means to future proofing businesses and industries. This session aims to expand the perspectives of boards and unpack how to inspire and motivate companies to embrace digital disruption for growth and ROI.
In this session, you will:
Identify opportunities and challenges on how to motivate companies to embrace digital disruption
Discuss practical insights from a 4-part framework on being a champion for digital disruption on the board
Define and illustrate what digital disruption entails
Discuss the value and necessity of digital disruption to organisations and boards
Recognise the role of board composition in digital disruption
Describe and discuss the various mindsets and perspectives the board should have with regard to digital disruption
Identify the key investment areas for more successful digital disruption
Who is this Programme For?
Aspiring Board Directors
Existing Board Directors (both new and experienced) who want different or refreshed perspective of digital disruption
Senior management of organisations
Virtual Classroom Format

4 hours (20 minutes Virtual Networking Break)

Interactive Facilitated Learning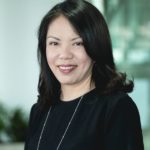 AUDREY KUAH
Board Member
of Singapore Tourism
Board
Audrey is a former senior business leader at Dentsu International and helmed its Asia Pacific media and performance business and its Global R&D centre. She has been a marketing, business, and advertising professional for over 25 years and has worked across industries and geographies.
As an avid practitioner of this mantra to transform regularly, Audrey has guided organisations in go-to-market strategies as well as transforming companies and teams as a manager herself. In 2011, Audrey, as Chief Executive Officer of Aegis Media Singapore, transformed the sleepy marketing services company from a project based, tactical and siloed company to one that was recognised as an integrated marketing and strategic partner for customers, and pioneered new commercial models. This foundation led to the Singapore office being identified to spearhead the global ambitions in machine learning and AI with the establishment of the group's first global R&D centre in 2016, led by Audrey.
Audrey is currently on the boards of Singapore Tourism Board and the Intellectual Property Office of Singapore International.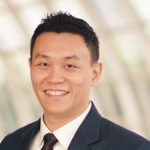 RYAN LIM
Founding Partner
of QED Consulting
Ryan is the Principal Consultant and Founding Partner of QED Consulting. He has been a digital marketer for more than 15 years, and is a pioneer in social media marketing. With his wealth of experience in digital marketing and communications, Ryan is a senior management strategist and advisor to some of the world's leading businesses and brands. He is also a prolific speaker delivering keynotes at leading digital marketing and communications conferences.
Ryan is currently the Chairman of the Marketing & Communication Committee for the Singapore Institute of Directors. Additionally, he is the Chairman of the Social Media sub-committee at the Advertising Standards Authority of Singapore, and also serves on the Industry Advisory Committees of Singapore Institute of Technology and Republic Polytechnic.
Up to October 2018, he was a Member of the Board of Directors of the Infocomm Media Development Authority, providing guidance and advice on digital and social media policies and initiatives with national impact. In August 2018, Ryan was conferred the SkillsFuture Fellowship, Singapore's highest skills award presented by the President of the Republic of Singapore.
| | | |
| --- | --- | --- |
| Introduction | Online Housekeeping – Wave Everyone | 10 minutes |
| Module One | The Value of Digital Disruption | 40 minutes |
| Module Two | Board Composition and its Impact | 40 minutes |
| Virtual Break | Break/Networking | 30 minutes |
| Module Three | Perspectives of the Board | 40 minutes |
| Module Four | Key Investments to Make | 40 minutes |
| Wrap Up | Summary & Q&A | 40 minutes |
TOTAL: 240 minutes