In the past two years stakeholder activism and influence has grown, threatening companies everywhere and impacting the bottom line, including Malaysia. It is being driven by rising expectations globally of business's central role in creating a kinder more sustainable world — expectations that have been accelerated by the shock of COVID and growing alarm over the climate change threat.
This trend has spurred a growing number of boards of directors to think hard about what they need to do differently to adapt to a changed world where previously acceptable behaviour and values are no longer acceptable. Their influence is getting stronger with governments and regulators on whom companies depend for licences, merger/acquisition approval, investment incentives, and enabling import/export regulations. We are at the inflection point where regulators believe the activists, not the companies.
 Managing this growing stakeholder influence has never been more important.   Whatever the catalyst for activism, communicating with your major stakeholders is critical whether employees, suppliers, customers, regulators, governments, media, activists and NGOs.  To manage successfully, companies have a range of options open to them, founded on the core principles of open engagement, listening, building deep understanding of activist positions and motivations, building bridges and ensuring that companies polices and process reflect the changing world.
This session explores the changes that impact businesses that accelerated the growth of stakeholder activism. The session will also delve into the activist's winning strategies and tactics, effective stakeholder management programmes as well as recognising the red flags of ineffective stakeholder management. 
Discuss – To relate and deliberate the new learnings
Summarise – To reflect and review the key learnings
Apply – To develop ways to integrate new learnings into the boardroom
For newly appointed to senior directors
Virtual Classroom Format

Interactive Facilitated Learning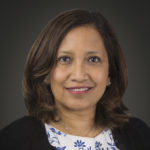 LIZ KAMARUDDIN
Senior Communications Specialist, FTI Consulting Strategic Communications, Malaysia
Liz Kamaruddin has more than 20 years of experience in various communications practices particularly reputation management, communications strategy, strategic planning, corporate and government stakeholder management, crisis communications, corporate social responsibility, branding, media relations and internal communications. Liz has been in variety of sectors including energy, finance, banking, aviation, telecommunications and hospitality. Known as a 'turnaround' communications expert, Liz construct 'out-of-the box' solutions and effective strategies/action plans that proactively address business and communications challenges.
Liz is the only Malaysian to be named one of the 'Top 500 Most Influential PR Professionals' in the PR Week Power Book for 2014 and 2015 by PR Week magazine, 'Power List 2014 – Top 50 Most Influential People in PR' by PR Week Asia and 'The Internationalist of the Year 2014' by Internationalist New York.
She is known as the 'turn-around' communications expert, constructing out-of-the box solutions and advising senior leaders in managing organisational reputation inside-out to safeguard and enhance business and reputational value.
Liz specialises in various industries including energy, banking and finance, aviation, telecommunications and hospitality.
Before joining FTI Consulting, Liz was the Global Head of Strategic Communications at PETRONAS and prior to that she was the Malaysia Country Head of Corporate Affairs at Standard Chartered.
Liz was also a speaker at ICDM's inaugural International Directors Summit (IDS) in 2019.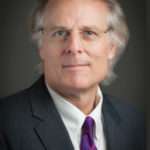 NICK WOOD
Senior Advisor, FTI Consulting, Singapore
Nick Wood is a Senior Advisor in the Strategic Communications segment of FTI Consulting and is based in Singapore. Specialising in the energy and natural resources practice, he has 30 years of global communications experience in reputation management, government and regulatory affairs, crisis and issues management, and sustainability program development and execution.
An experienced senior strategic adviser and leader, Mr. Wood joined FTI Consulting in 2014 following more than 20 years at Royal Dutch Shell where he was last heading communications and social performance for the Company's global exploration and production business. In this role, he was leading about 200 communications professionals in cross-business teams across Asia Pacific, Africa, the Middle East, central Asia and Russia. During this time, he was closely involved in managing strategic communications for the Shell Group and managing reputational issues in the course of sensitive and difficult projects and operations across the world, including in China, Australia, Iraq, Canada, South Africa, Nigeria and Ireland. Mr. Wood was a speaker at ICDM's inaugural International Directors Summit (IDS) in 2019.
This will be updated soon. Stay tuned!