Companies around the world are facing major disruptions. Dealing with a pandemic like COVID-19 is uncharted territory for all of us. Combined it with uncertainty, fear and pressure to safeguard employee wellbeing and business continuity, leaders of companies are being tested beyond the ordinary as the decisions made today will determine the success or failure of their company or business.
Discuss – To relate and deliberate the new learnings
Summarise – To reflect and review the key learnings
Apply – To develop ways to integrate new learnings into the boardroom
Who is this Programme For?
From newly appointed to senior directors
Virtual Classroom Format

4 hours (20 minutes Virtual Networking Break)

Interactive Facilitated Learning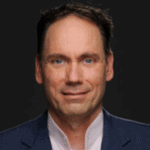 ERIK P. M. VERMEULEN
Innovative Thinker, The Netherlands
Erik P.M. Vermeulen is an ICDM Faculty Member and a Senior Legal Counsel at Signify (f.k.a Phillips Lighting), an Innovation Advisor at a law firm in the Hague and a board/advisory member of several organisations, including a healthcare provider in The Netherlands and several start-ups. He is also a Professor of Business and Financial Law at Tilburg University.
This will be updated soon. Stay tune!