The overall objective is to impart key financial reporting and analysis competencies and skills expected of directors, especially for those who do not have a financial background. At the end of the programme, directors should be able to make better data-supported judgment and contributions during boardroom discussions or decision-making on financial matters, especially during these uncertain times due to the pandemic.
Define the various financial and reporting requirements and the serious consequences of non-compliance of these regulatory obligations
Interpret financial statements and quarterly reports, recognise accounting red flags and identify important financial concerns or issues
Evaluate corporate viability relating to the company's liquidity, debt & solvency and directors' responsibilities for seeking assurances
Compare different types of audit reports a company can receive and directors' accountability for the consequences of modified reports
Newly appointed directors, subsidiary board directors and directors new to PLC financial oversight
Hybrid Classroom Format

4 hours (20 minutes Virtual Networking Break)

Interactive Facilitated Learning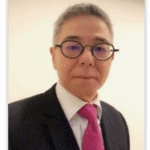 VINCENT LOH
FCA, MIM-CPT, ICDM (M),
ICDM Faculty Member
Vincent has over 40 years of knowledge, exposure and experience in auditing, financial & business management, consulting and training. His experiences cover numerous business segments, ranging from auditing and consultancy to the technology, manufacturing and retail sectors, working for international organisations, listed companies and local multinationals. He has also worked and lived in several countries including the United Kingdom, Singapore, Malaysia, Indonesia, Hong Kong and Cambodia, providing him with deep understanding of the various cultural environments and business regimes, dealing with all levels from corporate leadership to the shop-floor.
As a member of ICDM Faculty, he shares his expertise by facilitating programmes for directors and assisting the Institute to assess board and director effectiveness, particularly for those from public-listed companies.
Wednesday | 20 January 2021 (Facilitator: Vincent Loh)

Module 1
Directors' Financial Reporting Compliance Responsibilities
Module 2
Evaluating Financial Performance
Thursday | 21 January 2021 (Facilitator: Vincent Loh)

Module 3

Audit Reports & their Implications

Module

Module 4

Financial Oversight & Assurances during Difficult Times

Case Studies
Sapura Energy Berhad – 2020 Financial Statements
Hyflux Ltd – Financial Red Flags?
The Organiser reserves the right to alter the content and timing of the programme as it deems fit and is not responsible for cancellations due to unforeseen circumstances.