A study by PWC indicated about 2814 business leaders shared the impact of COVID-19 on their organisation, which more than 70% of the respondents said their business was negatively impacted by the crisis, and 20 percent said the crisis had a positive impact (PWC Report, 2021). Crisis triggers a number of incidences including operation disruptions, reputational damage, destruction of shareholder values, and many other threats. The COVID-19 pandemic has taught business leaders to be more vigilant and prepared for an unexpected event.
This programme explores the importance of crisis & incident readiness as well as its areas of concern for crisis preparedness. It will also help the business leaders to recognise the longer-term role of communications in the face of crisis and applies the learnings into the organisation's crisis response structure.
Discuss – To relate and deliberate the new learnings
Summarise – To reflect and review the key learnings
Apply – To develop ways to integrate new learnings into the boardroo
From newly appointed to senior directors
Virtual Classroom Format

Interactive Facilitated Learning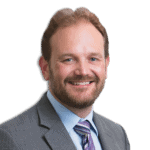 MARK WORTHINGTON
ICDM Faculty and Managing Director & Co-founder, Klareco Communications, Singapore
Mark Worthington is the Managing Director and Co-founder of Klareco Communications and heads its Singapore office. He oversees Klareco's portfolio of corporate and financial clients. Key clients include Noble Group, Neptune Orient Lines, Lazada Group, Felda Global Ventures, Baker & McKenzie, Iskandar Investment Berhad, SingPost & SingTel.
He is a career media and communications expert, with extensive experience in strategic corporate communications, crisis management, media relations and training. Mark has created Klareco Communications' market leading crisis, media and presentation training workshops for CEOs and other C-suite executives.
Mark is a former BBC News Correspondent with over a decade of experience as a journalist in Asia and Europe. He has also worked as an international television news producer for TBS Japan. He is a regular speaker at key Fintech conferences, and has appeared on several news and documentary programmes to provide insights into communications issues. Mark has facilitated a series of programme for ICDM, primarily on Reputation Building and Crisis Management.