A study by PWC indicated about 2814 business leaders shared the impact of COVID-19 on their organisation, which more than 70% of the respondents said their business was negatively impacted by the crisis, and 20 percent said the crisis had a positive impact (PWC Report, 2021). Crisis triggers a number of incidences including operation disruptions, reputational damage, destruction of shareholder values, and many other threats. The COVID-19 pandemic has taught business leaders to be more vigilant and prepared for an unexpected event.
This programme explores the importance of crisis & incident readiness as well as its areas of concern for crisis preparedness. It will also help the business leaders to recognise the longer-term role of communications in the face of crisis and applies the learnings into the organisation's crisis response structure.
Discuss and recognise the importance of crisis & incident readiness
Identify areas of consideration to prepare organisations for crisis/issues
Recognise the longer-term role of communications in the face of crisis
Apply learnings into the organisation's crisis response structure
From newly appointed to senior directors
Virtual Classroom Format

Interactive Facilitated Learning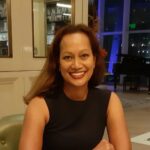 HAZLINA HASHIM
Founder and Managing Director – H2S Consulting
Hazlina Hashim is Founder and Managing Director of a Public Relations Consultancy company, H2S Consulting, since 2004, and has media-trained thousands of senior executives, CXO-level management, and board of directors for hundreds of companies ranging from local to international start-ups to conglomerates. She has been retainer PR consultant for many public-listed companies working closely with their Chairpersons and board of directors for crisis management as well as building stakeholder relationships.
She is currently an Executive Board Member, President – Goodwill Ambassador, Media and Public Relations, Asia Africa Chamber of Commerce, and has served on other committee boards.
In 2021 she founded MyPRCompany.com, the 1st interactive PR consultancy portal, where she created, designed, and implemented an interactive PR and e-learning portal for existing clients and is now under further development for commercialisation.
Hazlina was named Top 25 Asia Pacific Innovator 2021 by Provoke Media for the innovative approach to PR.
Previously a Managing Director of a start-up e-commerce live auction company based in London, United Kingdom, and Marketing and Communications Director of a telecommunications company based in Phnom Penh, Cambodia, Hazlina has over 30 years of regional and international corporate experience in Public Relations, Marketing, Communications and Senior Management.
She is continuously developing media and crisis training videos as well as books on PR and communications for executives and Board members.
Hazlina graduated with a BSc in Mathematics from York University, Toronto, Canada in 1987.
Thursday | 8 September 2022 (Facilitator: Hazlina Hashim)

9.00am
Programme Housekeeping
9.05am
Introduction: Crisis and Incident Readiness
9.15am
Preparing for a Crisis: Building Your Response Manual
10.45am
Virtual Break
10.55am
Building Reputational Goodwill and Trust
11.25am
Nimble and Agile: Creating an Effective Response Culture
11.55am
Virtual Break
12.05pm
Best Practice –A Real Life Example
12.35pm
Summary and Q&A
12.50pm
Closing
1.00pm
End of Programme
The Organiser reserves the right to alter the content and timing of the programme as it deems fit and is not responsible for cancellations due to unforeseen circumstances.