If you aspire to be a non-executive director (NED) or are currently holding the position, it is important to know what the role entails and ensure you have the right mindset and competencies to contribute positively and be clear that you have the appropriate skillset to deliver at a world class standard.​
Discuss the best practices that can be implemented within the role of a non-executive director
Provide practical tips on how to be a world-class non-executive director
Select appropriate tools to better understand corporate governance and how to apply these within an effective non-executive role.
This programme is for you if you are seeking the first non-executive director role or an existing director who wants to build further on that experience to improve performance.
It is also suitable for experienced directors or shareholders who are looking to strengthen their board with a non-executive support. This programme allows them to better understand what skills and qualities are needed for people in that role.
Virtual Classroom Format

4 hours (30 minutes Virtual Networking Break)

Interactive Facilitated Learning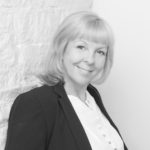 JO HAIGH
CEO & Founder of fds Director Services, United Kingdom
Jo Haigh is the CEO and founder of fds, which has bases in London, Birmingham and Yorkshire within the UK. An experienced dealmaker, Jo specialises in putting together the right deal at the right time and in the right format for growing businesses throughout the country. Jo is a regular presenter for the Institute of Directors and Vistage on corporate governance and mergers and acquisitions.
Monday | 18 January 2021 (Facilitator: Jo Haigh)
Programme Outline:
| | |
| --- | --- |
| 1.50pm | Programme Introduction and Housekeeping |
| 2.00pm | The Role of The NED – Interactive Quiz |
| 2.10pm | The Role of The NED – The Unwritten Rules |
| 2.30pm | What Makes a World Class NED |
| 2.50pm | A Typical NED Job Description |
| 3.10pm | Pre-appointment Due Diligence |
| 3.30pm | Managing Risk (Powers reserved for the Board) |
| 3.40pm | Being The Very Best You Can Be – Key Pointers from the Malaysian Code on Corporate Governance |
| 4.00pm | Virtual Break |
| 4.30pm | Webchat and Q&A |
| 6.00pm | Programme Ends |
The Organiser reserves the right to alter the content and timing of the programme as it deems fit and is not responsible for cancellations due to unforeseen circumstances.