Programme Overview
Sustainability has gone mainstream in the corporate world. Corporate boards are obligated to identify and address these risks as part of their essential fiduciary duty to protect the long-term value of the organisation.
The enhanced edition of the Introduction to Corporate Directorship flagship programme will feature a spotlight on the board's central role in overseeing and integrating ESG risks and opportunities into their organisation's strategy formulation, decision-making and risk management. On the Governance front, it is crucial for directors to understand the fundamental principles and elements of good corporate governance, the fiduciary duties and liabilities as expected of directors under the Companies Act (CA) 2016 and what it takes to be effective within today's evolving business environment.
Whether newly appointed or those directors with experience, it is important to be aware of the essential functions of a board, its structure and accountabilities, as well as oversight responsibilities including corporate strategy, finance, risk and stakeholder engagement and how they will navigate boardroom conversations in terms of board meetings processes, dynamics and contribution. From the local regulatory perspective, boards must have sight of the elements of anti-corruption and adequate procedures to address Section 17A of the Malaysian Anti-Corruption Commission Act 2009 which assigns legal liability to commercial organisations should their employees or associates commit corruption offences, as well as governance best practices highlighted under the Malaysian Code on Corporate Governance (MCCG 2021).
Building upon these fundamentals will ensure that directors' maximise their effectiveness in the boardroom and help keep them updated on the latest laws and regulations related to their obligations.
Learning Outcomes
Define the board's roles and responsibilities as well as
characteristics of successful board leaders.
Discuss the principles and elements of good
Corporate Governance (CG) in ensuring the integrity
and efficiency of the organisation based on the
Malaysian Code on Corporate Governance (MCCG
2021).
Understand the imperative role of the Board and its
contribution to the organisation's growth and
performance, and develop capability to influence and
manage board relations.
Recognise the responsibility in driving the ESG
agenda – support the board in responding to
conflicting demands and societal challenges to the
organisation.
Who is this Programme For?
Aspiring Directors
Newly Appointed Directors
Directors with less than 3 years tenure
Senior Management Team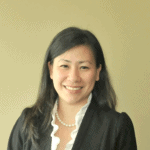 CHERYL KHOR
ICDM Faculty & Fellow,
Malaysia
Cheryl Khor is Faculty Member and Fellow of ICDM. Cheryl sits as board member, audit chair and sustainability committee of companies in the banking, insurance, technology and industrial & consumer products sectors. She specialises on subjects relating to corporate governance, risk management and internal control for board effectiveness. Cheryl has more than 20 years of experience covering financial, operational and internal audits as well as governance, controls and risk assessments for clients across a broad range of industries. Specifically, she has been involved in numerous process improvements, and controls transformation projects. An active media contributor and with a number of published papers, Cheryl is a familiar face in numerous panels, seminars, workshops and talks on good governance, and sustainability among others.
She has served large companies in a broad range of industry sectors including infrastructure, healthcare, construction, property development, asset management and consumer business. She also led and project managed various engagements in Internal audit, Corporate Governance, Board effectiveness and succession, Operational audits, IPOs, Due Diligence, Enterprise risk management, SOX 404 implementation, Business process review, controls transformation and review of policies.
As a faculty member of ICDM, Cheryl is one of our main facilitators for our signature "Introduction to Corporate Directorship" programme and MCCG sessions for Malaysian directors, the main Facilitator for Mandatory Accreditation Programme (MAP) as well as the lead facilitator for board evaluations under ICDM for its corporate clients across various industries.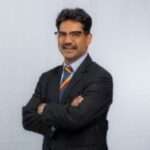 Encik Mohamed Ridza Bin Mohamed Abdulla
Managing Partner of Mohamed Ridza & Co (MRCO)
Mohamed Ridza is now the Managing Partner of Mohamed Ridza & Co (MRCO), a boutique law firm internationally recognised by Legal 500 and Chambers & Partners Asia. MRCO is a member of LAWorld, an international body of boutique law firms based in the United Kingdom and Spain. 
 Prior to that, Ridza was a partner in Zaid Ibrahim & Co. Ridza began his career at Rashid & Lee. He then joined Arab Malaysian Corporation Berhad as the Group Legal Adviser. Ridza later joined Technip Asia Pacific based in Kuala Lumpur and Paris, France as the General Legal Counsel. 
 Ridza has advised on a wide variety of corporate, telecommunication, financing including mergers and acquisitions, listings of public companies, joint venture and consortium agreements involving foreign and multinational companies, venture capitalist transactions, capital markets, technologies and real estate projects. His international experience ranges from Asia, Australia, Europe, the Middle East and USA. 
 He is also the author of several publications including The Law and Practice of Islamic Banking & Finance and The Life and Law of Fintech published by Sweet & Maxwell. Ridza was named as one of worlds leading Islamic Finance lawyers as voted by his peers in the industry, AsiaLaw leading lawyers and recently the top 100 lawyers in Malaysia by Asia Business Journal.