Mergers & Acquisitions (M&A) continues to be the driving force and is an essential part of the corporate business strategy of any company focused on growth. Company directors and senior management need to master the art of managing M&A in leading and growing their business ahead of the competition. Malaysia has seen its fair share of interesting M&As, especially in banking, plantation, pharmaceutical and food & beverages industries. The success rate of M&As in Malaysia has been mixed, and forms an interesting case study on what makes or breaks an M&A deal.
This one-day Board Risk Management programme is designed to equip Directors with an overview of the legal obligations during M&A activities, and the potential risks and pitfalls. The session will also include discussions on the Section 17A on Corporate Liability of the Malaysian Anti-Corruption (Amendment) Act 2018 which was gazetted in May 2020, and the legal guidelines for compliance.
Define M&A and the rationale behind it
Describe relevant statutes and regulations which govern M&A activities
Explain the responsibility of the Board in providing risk management oversight during M&A activities
Identify the potential 'red flags' during M&A activities
Who is this Programme For?
All; from newly appointed to senior directors
Virtual Classroom Format

4 hours (20 minutes Virtual Networking Break)

Interactive Facilitated Learning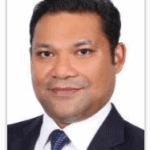 MUNIR ABDUL AZIZ
Managing Partner, Principal, Mergers & Acquisitions of Wong & Partners, Malaysia
Munir Abdul Aziz is a partner in the Corporate & Commercial practice of Wong & Partners. He has been in practice since 1998 in mergers and acquisitions, corporate reorganisations, capital markets work, venture capital and private equity, joint ventures and general commercial transactions. As a member of ICDM Faculty, Munir has delivered a series of programmes for ICDM Public Programme and Corporate Clients. His focus areas cover board of director's fiduciary, legal  and M&A.
Munir has represented a number of corporations based in Malaysia, the US, Japan and Europe in takeovers, acquisitions, disposals of shares and assets of Malaysian and European companies. He has also worked on corporate reorganisations and de-mergers involving leading publicly listed Malaysian companies. He has also been involved in domestic and international securities transactions including bond offerings and IPOs. Munir has worked in the London and Melbourne offices of Baker & McKenzie International.
Munir has also been named by IFLR1000 as "Leading Lawyer" for Capital Markets since 2013 and for M&A since 2012. He is recommended by PLC Which Lawyer? in Corporate and M&A for 3 successive years (2010 – 2012). He is recognised as a distinguished practitioner by leading legal directories such as Chambers & Partners, Legal 500 and IFLR1000 and was named "Dealmaker of the Year" by the Asian Legal Business Law Awards in 2017.
9:00am
What is M&A and Why Do it? (60 mins)
M&A as a Form of Inorganic Growth

Rationale for M&A

Why M&A is a normal business strategy

Different Types of M&A and who instigates M&A transactions

M&A Lifecycle

The inherent business risks of M&A
10:00 am
Directors' Role in the M&A Process (60mins)
Conceptualisation and initial documentation

Assessing offers and obligations to seek better offers

Due diligence

Structuring and valuation

Competing bids

Announcement and working towards completion

Completion and post-acquisition integration
11:00am
Virtual Break (30 mins)
11:00am
The Risks and Pitfalls for a Director (60mins)
The expectations under the Companies Act, the CMSA and other applicable laws

How does a director discharge the duty to act in the best interest of the company

Duties of care and the business judgment rule

Standard of care in due diligence

Disclosure requirements

When does a bad bargain amount to negligence?
12:30pm
Summary,  Recap and Final Questions (30 mins)
1:00 pm
Programme Ends