As appointed stewards, the board plays a pivotal role in driving the sustainability agenda. The tone at the top and the collective leadership by both the executive and non-executives are instrumental in guiding management toward embedding sustainable practices as an integral part of doing business. With increasing pressure by stakeholders within today's business environment, boards need to equip themselves with risk management knowledge within climate governance.
Discuss – To relate and deliberate the new learnings
Summarise – To reflect and review the key learnings
Apply – To develop ways to integrate new learnings into the boardroom
Who is this Programme For?
From Mid to Senior Directors
Virtual Classroom Format

4 hours (30 minutes Virtual Networking Break)

Interactive Facilitated Learning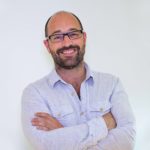 ED GILLESPIE
Inspirational keynote speaker, writer, poet and futurist, United Kingdom​
Ed Gillespie is the co-Founder of Futerra, Writer, Specialist, Serial Entrepreneur and Futurist – Business Transformation, Innovation, Sustainable Development, United Kingdom.
Ed Gillespie is a keynote speaker, writer, communications specialist, serial entrepreneur and futurist. He is the author of 'Only Planet – a flight-free adventure around the world' a book about his circumnavigation of the globe without getting on a plane, which the Independent said "Allow[s] the world's flaws and beauty to seep into your soul". Ed's core talent is to take the complex, interconnected, interdependent nature of the many urgent challenges the world faces, from climate change to disruptive competition, and make common sense of them for non-specialist audiences. He often works at C-suite level to help boards understand big business's role in 'self-disruption' of their own business models, and creating entrepreneurial 'lifeboats' of lean innovation.
Ed is a seriously credible and experienced voice on a range of key future-focused issues; from 'Big Data', through the future of work and the impact of AI, robots and technology, to how climate action can and must be reframed as seismic opportunity, not just catastrophic threat.
Ed is the co-founder of the Global Goals Accelerator, a business programme aimed at delivering the Sustainable Development Goals, the first two businesses supported were Panda Packaging (bamboo and coconut based plastic alternatives) and Agronomex (tackling food waste at the farm gate). He is actively involved in a number of other pioneering ethical businesses as a director or investor, from Growing Underground, a renewable energy powered, LED- lit, hydroponic farm in a disused underground tunnel in South London, to Demand logic – a 'Fitbit' for buildings. Others include Common Objective (ethical fashion), Engaged Tracking (carbon indices), Poplar (communication platform for frontline staff), Small Robot Company (farming as a service) and Bennaman (alternative fuels).
Ed was the co-founder of Futerra, a change agency that specialises in business transformation and creative communications and campaigns. For almost eighteen years, Futerra has become internationally renowned for its influential and award-winning work on some of the biggest corporate sustainability initiatives. Ed left the business in 2019 to pursue other opportunities. Ed also designs and hosts bespoke workshops for clients on future-focused sustainability challenges, most recently for Sainsbury's on carbon and climate change, Unilever on circular economy and a Norwegian business 'cluster' on rapidly prototyping new purpose-driven sustainable business models.
Ed Gillespie was also one of our speakers for the Bursa Breakfast Talk Series in 2019.
This will be updated soon. Stay tuned!