As one of the essential parts of corporate business strategy, Mergers & Acquisitions (M&A) activities are becoming increasingly complex, sophisticated and challenging. Directors are expected to make key strategic decisions in a short period of time while managing the complexity and urgency of the transactions.
This Masterclass will focus on the next level of M&A which will include elements that can make or break an M&A deal for board members ranging from board oversight, and risk management to key trends affecting M&A. The session will also include discussions on the importance of the proposed introduction of the pre-merger notification and the relevance of ESG considerations in M&A.
Explain the concept, applicability and relevance of M&A
Discuss board oversight of M&A
Identify and apply risk management measures in M&A
Highlight the key trends affecting M&A
Apply key principles of effective M&A management via case studies
From Mid-level to Senior Directors
Virtual Classroom Format

4 hours (15 minutes Virtual Networking Break)

Interactive Facilitated Learning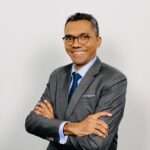 NORHISHAM ABD BAHRIN
Corporate and Mergers & Acquisitions Partner
Azmi & Associates
Norhisham Abd Bahrin is a Corporate and Mergers & Acquisitions Partner at Azmi & Associates. He regularly advises clients on mergers and acquisitions, joint ventures, private equity, venture capital and corporate governance.
Hisham is an Advocate & Solicitor at the High Court of Malaya and has over 20 years of corporate legal experience. He graduated from the International Islamic University Malaysia with LLB (Hons.) in 1999 and holds an MBA in International Business from the Royal Docks School of Business and Law, University of East London, United Kingdom.
Hisham regularly speaks on legal issues affecting business including on Mergers & Acquisitions, Companies Act, Corporate Governance, ESG & Sustainability and Corruption Prevention for various public and in-house corporate trainings for many entities including the Securities Industry Development Corporation (SIDC), Malaysian Institute of Accountants (MIA) and the Malaysian Investor Relations Associations (MIRA).
Hisham is the co-author of the Malaysian Chapter of the International Comparative Legal Guides (ICLG) Mergers & Acquisitions, 2022 (16th Edition), published by the Global Legal Group Ltd. The Legal 500 (2022) describes him as "passionate and willing to go the extra mile in assisting clients in terms of legal advice".
Facilitator: Norhisham Abd Bahrin | 17 October 2022

Time
Agenda
9.00am
Introduction and Programme Housekeeping
9.05am
Module 1: Concept, Application & Relevance of Mergers & Acquisitions
9.50am
Module 2: Effective Board Oversight Framework of Mergers & Acquisitions
10.35am
Virtual Break
10.50am
Module 3: Risk Management of Mergers & Acquisitions
11.35am
Module 4: Key Trends Affecting Mergers & Acquisitions
12.20pm
Case Studies, Discussion and Q&A
1.00pm
Programme Ends
The Organiser reserves the right to alter the content and timing of the programme as it deems fit and is not responsible for cancellations due to unforeseen circumstances.