The Securities Commission (SC) Malaysia has observed encouraging adoption of the Malaysia Code on Corporate Governance (MCCG) by listed companies since the last update in 2017, with majority of the best practices recording adoption levels of more than 70%. The 2021 version seeks to further strengthen the corporate governance culture through board leadership and oversight of sustainability, especially as companies continue to navigate through the prolonged pandemic recovery period.
Led by our experienced faculty Cheryl Khor, the 2-hour session will explore recent revisions that were introduced and provide better understanding on the key enhancements made, newly introduced sustainability guidelines, improvements needed within CG report disclosures, as well as an overview on the various methods that can improve stakeholder communication.
The session will also tackle the hard pragmatic questions around adoption of these revisions beyond that of a 'tick-the-box exercise' and facilitate better awareness on how the changes can help support companies create better meaningful value in the long-term and improve corporate performance. We will also draw focus to the role of the Nomination Committee (NC) Chair which has been given more prominence in this updated MCCG, in line with global practices – reviewing the key roles and responsibilities of the NC, as well as the key Board enablers such as board effectiveness assessments, independent board placement/sourcing and board development programmes.
Describe key enhancements made to MCCG 2021
Explore a new section on sustainability to strengthen oversight of sustainability risks and opportunities
Identify areas of improvements needed within your board policies and practices, and quality of CG Report disclosures
Adapt various methods of communication to promote meaningful engagement between the company and its stakeholders
From Aspiring to Senior Directors
Virtual Classroom Format

Interactive Facilitated Learning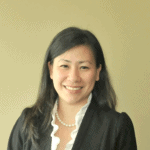 CHERYL KHOR
ICDM Faculty, Malaysia
Cheryl was a Partner, Malaysia Risk Advisory Leader & Head of Corporate Governance; and the Asia Pacific Accounting &; Internal Controls Leader at Deloitte Malaysia. She was also a board member and strategy committee member of Deloitte South East Asia. She has more than 20 years of experience covering financial, operational and internal audits as well as governance, controls and risk assessments for clients across a broad range of industries. Cheryl has previously facilitated ICDM's bespoke programmes on topics such as Director's Fiduciary Duties and Malaysian Code on Corporate Governance. Specifically, she has been involved in numerous process improvements, and controls transformation projects. An active media contributor and with a number of published papers, Cheryl is a familiar face in numerous panels, seminars, workshops and talks on good governance, and sustainability among others.
Cheryl has served large companies in a broad range of industry sectors including infrastructure, healthcare, construction, property development, asset management and consumer business. She also led and project managed various engagements in Internal audit, Corporate Governance, Board effectiveness and succession, Operational audits, IPOs, Due Diligence, Enterprise risk management, SOX 404 implementation, Business process review, controls transformation and review of policies.
She holds a Bachelor in Mathematics and is a member of the Malaysia Institute of Certified Public Accountants (MICPA) and Malaysia Institute of Accountants (MIA).
Friday | 23 July 2021 (Facilitator: Cheryl Khor)

8.55am – 9.00am
Introduction and Housekeeping
9.00am – 9.30am
Key Features of the Malaysian Code on Corporate Governance (MCCG)
9.30am – 11.00am
MCCG 2021 Revision – Four Focus Areas
11.00am – 11.20am
Board Effectiveness, Independent Board Placements and Board Development Programmes (In Conversation session with Michele Kythe Lim, President & CEO of ICDM)
11.20am – 11.30am
Summary and Q&A
11.30am
End of Programme