Programme Overview
Data is one of the most important asset of a business. For decades, many organisations have been studying the power of data and how powerful it may be as a business strategy, and on the flip side, how it can also be at risk without proper governance in place.
Following the pandemic, much has been discovered about the ability of data – how governments around the world leveraged on community data to achieve herd immunity and eventually, save lives. Both the public and private sectors were utilising big data analytic techniques to develop new products and services, create breakthrough technologies and meet evolving market demands. Ultimately, companies with structured & strong data and insight capabilities found themselves at an advantage.
Board as decision makers not only need to have the right information at the right time, but they need to have confidence in the accuracy and validity of that data for it to be effective. Data governance is therefore key, since it brings meaning to an organisation's data as a robust framework will define how a company manages the entire data value chain from the availability, usability, integrity, quality, consistency, storage and security perspective.
Fundamentally, a board should clarify roles, governance structure, accountabilities, and decision-making processes for management of data within the organisation. On a broader level, the board's agenda on organisation strategy would need to align with strategic, regulatory and privacy requirements for data. And with recent challenges arising from the convergence of cybersecurity and data governance, issues like data ethics and hygiene are emerging issues that would require a new dimension of board focus.
Learning Outcomes
Recognise what a robust data governance framework looks like – one that makes clear how and what data is being collected, stored, managed, and used.
Discover the latest data governance standards and best practices to safeguard data and help your organisation comply with regulatory requirements.
Reassess how the board through its committee structure – brings the right focus and attention to cybersecurity as well as the company's data governance framework, including privacy, ethics, and hygiene.
Who is this Programme For?
Aspiring Directors
Newly Appointed Directors
Directors with less than 3 years tenure
Senior Management Team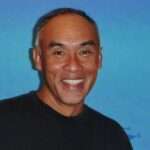 AZHAR AZIB
Founder and Principal Consultant, rawonionDecisions
Honorary DPO and Executive Committee Member,
Data-Driven Marketing Association of Singapore (DMAS)
Management Committee, AsiaDPO
Azhar Azib is the Founder and Principal Consultant at rawonionDecisions and serves as the Honorary Data Protection Officer (DPO) for the DMAS. He specialises in helping companies transform into smart, data driven organisations. His last corporate role was as Regional Marketing Communications Director for Asia Pacific at Microsoft. He was concurrently also the head of the Transformation Office, driving data governance and data innovation into Microsoft business units.
Azhar is a Certified Information Privacy Manager and Technologist (CIPM, CIPT), accredited by the International Association of Privacy Professionals (IAPP). He is also a Certified Governance, Risk Management and Compliance Professional (GRCP) accredited by the Open Compliance & Ethics Group (OCEG). He focuses on Operational Compliance in the Sales, Marketing and Communications areas and provides advisory to enterprises to help them 'get compliant' and 'stay compliant' to the Singapore and International Privacy and Personal Data Protection legislations. During his time at Microsoft, he held the concurrent position of Regional Privacy Lead for Asia Pacific for the Sales, Marketing and Services side of the corporation.
A Data Architect by training and a seasoned Database Marketer and Transformation Leader by practice, Azhar's 25 year corporate career with big brands like Microsoft, IBM and Global Sources has put him in many roles driving innovation, change and excellence in the way large corporations manage and use data to drive better connections with their customers and partners.