Companies around the world are facing major disruptions. Dealing with a pandemic like COVID-19 is uncharted territory for all of us. Combined it with uncertainty, fear and pressure to safeguard employee wellbeing and business continuity, leaders of companies are being tested beyond the ordinary as the decisions made today will determine the success or failure of their company or business.
The new normal is about manoeuvring through this season and adapting to secure support from stakeholders. How companies respond to these unprecedented times will have a direct impact on their reputation in the long-term.
This course will equip you with the values to drive the continuity of our businesses and livelihoods of those answerable during these unprecedented times.
To describe the overall value of proactively building reputation.
To distinguish between issues which might blow up into a genuine reputation crisis compared to others that are just day to day turbulence.
To determine the readiness levels of organisations in managing crisis and issues
To recognise the importance of having a plan and a narrative.
To review and address the misconceptions that communications is only for publicity.
Aspiring and New Directors
Virtual Classroom Format

Interactive Facilitated Learning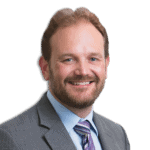 Mark Worthington
ICDM Faculty and Managing Director & Co-founder, Klareco Communications, Singapore
Mark Worthington is the Managing Director and Co-founder of Klareco Communications and heads its Singapore office. He oversees Klareco's portfolio of corporate and financial clients.
Key clients have included:
Noble Group
Neptune Orient Lines
Lazada Group
Felda Global Ventures
Baker & McKenzie
Iskandar Investment Berhad
Merlin Entertainments
SingPost
SingTel
He is a career media and communications expert with extensive experience in strategic corporate communications, crisis management, media relations and training. Mark has created Klareco Communications' market leading crisis, media and presentation training workshops for CEOs and other C-suite executives.
He is a former BBC News Correspondent with over a decade as a journalist in Asia and Europe. He has also worked as an international television news producer for TBS Japan. Mark is a regular speaker at key Fintech conferences, and has appeared on several news and documentary programmes to provide insights into communications issues.International Compliance Association
Association of Certified Anti Money Laundering Specialists,
Chartered Institute for Securities & Investment
Adult Education Network
Tuesday | 9 June 2020 (Facilitator: Mark Worthington)
Course Overview:
| | | |
| --- | --- | --- |
| Module One | Building Reputation Resilience | 105minutes |
| Module Two | Crisis Manage | 105minutes |
*The duration excludes introduction & housekeeping and virtual breaks
Methodology
Lecture, case-studies, discussion, Q&A