Sign up as a group to enjoy

2.5% bulk discount for a group of three (3) or more

and

5.0% for a group of 5 and above

. Email marketing@icdm.com.my for more information.

 

Returning participants are entitled for an additional 2.5% discount

. Please contact development@icdm.com.my to request for the promo code.
All applicable to standard registrations and ICDM individual members only.
*This programme was previously available in-person and virtually. However, due to the rise of Covid-19 cases and the Conditional Movement Control Order implemented for Kuala Lumpur, Selangor and Putrajaya, starting from 14 October 2020 to 27 October 2020, we will be running this programme virtually only. 
This programme lays out the fundamental concepts of risk management for the committee members, looking at core principles related to risk and how these align to overall strategic business objectives. This includes analysis of enterprise risk and Internal Control Frameworks, understanding of your organisations approach to risk culture and conduct risk, and how these ties into improved principled performance.
We will explore the composition and structure of the Risk Management Committee (RMC), and the relation between the RMC and corporate governance and values. Using the risk-based approach, the session will examine ways to deploy risk resources more effectively and efficiently, minimising uncertainty on objectives, and providing greater assurance to the RMC.
Explain the principles and rationale behind Strategic Risk Management in the pursuit of achieving business objectives
Recognise the elements encompassing the risk universe and the approaches to minimise uncertainties
Analyse the Enterprise Risk Management (ERM) and COSO (Committee of Sponsoring Organizations of the Treadway Commission) Frameworks, the risk culture and conduct risk, and the risk technology
Demonstrate the role of RMC in driving oversight of risk management, including appropriate mechanism to ensure adherence to risk principles
Discuss on the cultural understanding of risk in organisations and how to structure the RMC to achieve the most positively desired strategic outcomes
New corporate directors
Risk Management Committee Members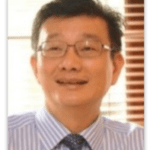 WEE HOCK KEE
ICDM Faculty & Fellow
Wee Hock Kee (Wee) is a Faculty Member and Fellow of ICDM. He specialises  on subjects relating to corporate governance, risk management and internal control for PLCs. He has facilitated a series of courses under ICDM public and bespoke programmes.
He was the past President of IIA Malaysia and Asian Confederation of Institute of Internal Auditors, former board member of IIA Global, member of ACCA Malaysia's Advisory and past Chairman of the Internal Audit Working Group of MIA. He won the prestigious Malaysian Internal Auditor of the Year Award for 2001, was a speaker and chaired numerous international, regional and national conferences organised by professional bodies throughout the span of his career in internal audit. Wee was the Chairman of the 2011 IIA International Conference in KL. He has worked in a number of multinational companies as Chief Audit Executive. His last position was with AstraZeneca (UK) as the Regional Audit Director of Asia Pacific, Middle East and Africa.
Wee has extensive experience in conducting board evaluations for major companies with market capitalization ranging from RM500 million to RM30 billion, covering a wide range of industries including insurance, plantation, manufacturing and shipping. He has been a regular speaker at numerous international, regional and national conferences, speaking on Governance, Risk and Compliance (GRC). He was previously engaged by BURSA from 2013 to 2016 to conduct awareness and education for Governance, Risk and Compliance (GRC), Audit Committee (AC) and board members on risk management and internal control assurance framework and was involved in the NIEW women directors' training programme from 2013-2014. He was a Research Fellow in HELP University ELM Faculty.
Wee has sat on a number of public listed companies. In his capacity as a board member of these PLCs, he also chaired the Audit and Risk Management Board Committees.
Wee is as a board member and Audit and Risk Management Chair of MIMOS Berhad and chairs the Audit Committee of Pertubuhan Keselamatan Sosial (Perkeso). He was recently appointed as a Member of the Licensing and Air Traffic Rights Committee of the Malaysian Aviation Commission (MAVCOM). MAVCOM is the national aviation regulatory body under the Malaysian Aviation Commission Act 2015 to regulate economic and commercial matters relating to civil aviation.
Monday | 19 October 2020
8.30am – 9.00am
Registration
9.00am – 10.30am
Risk Management and the Evolution of Risk Management Thinking – Risk Management Failures- case studies: Hyflux and Toshiba
10.30am – 11.00am
Networking Break
11.00am – 12.30pm
Enterprise Risk Management – A Focused Framework in Strategic Setting
12.30pm – 1.30pm
Networking Lunch
1.30pm – 3.00pm
Enterprise Risk Management – A Focused Framework in Strategic Setting (continuation)
3.00pm – 3.30pm
Networking Break
3.30pm – 5.00pm
The Role of Risk in Strategy Selection: From Instrument to Strategy
5.00pm
End of Day One
Tuesday | 20 October 2020
8.30am – 9.00am
Registration
9:00 am – 10:30 am
The Role of Risk in Strategy Selection: From Instrument to Strategy (continuation)
10:30 am – 11:00 am
Networking Break
11:00 am – 12:30 pm
The Role of Risk in Strategy Selection: From Instrument to Strategy (continuation)
12:30 pm – 1:30 pm
Networking Lunch
1:30 pm – 3:00 pm
Looking into the Future
Case studies : Boeing, Volkswagen, GSK
3:00 pm – 3:30 pm
Networking Break
3:30 pm – 5:00 pm
Looking into the Future
Group discussion on Carillion UK corporate failure
5.00pm
End of Programme
ICDM reserves the right to alter the content and timing of the programme as it deems fit and is not responsible for cancellations due to unforeseen circumstances.
Physical classroom address: ICDM Training Room, Level 9, Mercu 2, KL Eco City