Section 17A will come into force soon, implementing a strict liability offence for commercial organisations failing to place "adequate procedures". This half-day online course will give emphasis on the elements of anti-corruption and adequate procedures, as well as shed light on the practical steps to address Section 17A.
Identify corrupt practices and actions to prevent, including best practices for compliance programmes and how they would fit in the 'adequate procedures' defence, drawing from the guidelines provided by the Malaysian Anti-Corruption Commission, United States Department of Justice and United Kingdom Serious Fraud Office
Review the 'adequate procedures' and how these ties into global standards on anti-corruption and the 'failure to prevent'
Interpret and analyse the requirements of Section 17A of MACC Act, including the TRUST principles and how these fit into wider patterns of individual liability in business
Review of how we assess cultural patterns of misconduct to prevent corrupt activity which may lead to individual liability how these can be minimized, and what controls can be implemented to demonstrate adherence to the adequate procedures
Discuss  the creation of adequate Governance, Risk and Compliance frameworks and oversight to minimise legal and regulatory risk
Aspiring directors, newly appointed directors, experienced ones who wish to refresh knowledge on Section 17A of MACC Act
Virtual Classroom Format

Interactive Facilitated Learning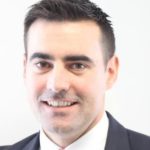 SAM GIBBINS
ICDM Faculty
Founder & CEO of Governance Plus and Complilearn Pte Ltd
The Founder and CEO of Governance Plus and Complilearn Pte Ltd, Sam is a leader in the compliance industry, with extensive background in corporate advisory, consulting, training across legal and compliance, anti- corruption and bribery, anti-money laundering, financial crime and soft skills. Apart from facilitating ICDM public programmes, Sam has worked with clients across sectors to develop bespoke programmes.
Sam has helped companies globally to establish strong GRC frameworks and programmes, offering guidance on areas for further improvement. Previously the General Manager (Asia) for Governance Risk & Compliance Solutions, Sam has built a corporate presence in the Asian markets across a varied client base in consulting, online legal & compliance training solutions. He spent five years in Singapore as Director at the International Compliance Association, developing and promoting courses under the Financial Industry Competency Standards which are now categorised under the Workforce Skills Qualification (WSQ) system from the Singapore Workforce Development Agency (now Workforce Singapore).
Alongside this, Sam also worked on skills and competency-based development frameworks and associated courses, for Compliance & Anti-Money Laundering with the Asian Institute of Finance, the Asian Institute of Chartered Bankers (formerly IBBM) and the Australian Financial Markets Association. Recently Sam has helped establish a number of 'Compliance Academies' at global firms.
In his career Sam has achieved the following accreditation:
Advanced Certificate in Training & Assessment [Institute for Adult Learning]
BA (Hons) [King's College, University of London]
Diploma in Anti-Money Laundering [International Compliance Association]
Certificate in Combating Financial Crime [Chartered Institute for Securities & Investment (CISI)]
Certified Compliance & Ethics Professional (International) [Society for Corporate Compliance & Ethics]
Certified Compliance Professional [International Academy of Business & Financial Management]
Sam is also a Member of the:
International Academy of Business & Financial Management
Singapore Institute of Directors
Australian Chamber of Commerce
International Compliance Association
Association of Certified Anti Money Laundering Specialists
Chartered Institute for Securities & Investment
Adult Education Network
Tuesday | 9 July 2020 (Facilitator: Sam Gibbins )
Programme Outline:
Participants may log in twenty minutes before the start of the programme at 9 am.
| | |
| --- | --- |
| 15 Minutes | Online Classroom Housekeeping & Introduction |
| 60 Minutes | Module 1: Global Anti-Corruption; Trends and Best Practice |
| 15 Minutes | Virtual Break |
| 60 Minutes | Module 2: MACC Act and Section 17A |
| 60 Minutes | Module 3: The GRC Response |
| 30 Minutes | Wrap up and Conclusion |
Programme ends at 1.00 pm