Boards that operate as a strategic asset to the organisation strive towards achieving an appropriate balance between focussing to perform (oversee today's business) and transform (anticipate & shape the future). The Nomination and Remuneration Committee (NRC) plays a significant role in reviewing nomination, selection, compensation, and succession of the board and key management positions, determining competency criteria and compensation packages for such appointments. This programme focusses on strengthening NRC capabilities, specifically on talent management and succession planning at both board and critical management positions.
Identify the key challenges and expectations of the Nomination & Remuneration Committee
Recognise the criteria of selecting the right board members
Analyse the effective talent management and succession planning for the board and CEO
Who is this Programme For?
From newly appointed to senior directors
Virtual Classroom Format

8 hours (60 minutes Virtual Networking Break)

Interactive Facilitated Learning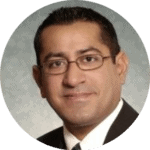 PRASHANT CHADHA
Managing Director
of Advisory of Korn Ferry Kuala Lumpur
Malaysia
Prashant Chadha is a Managing Director of Advisory of Korn Ferry Kuala Lumpur. His areas of expertise include reward strategy, talent management, human resource transformation, employee experience, human resource effectiveness, and people alignment with the business for both established and M&A environments. Additionally, Chadha has extensive experience in board and executive advisory focused on developing strategies for both steady and innovative growth.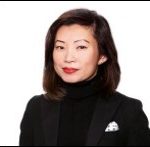 MARY CHUA
Senior Client Partner and Rewards & Benefits Practice Leader, Korn Ferry, Malaysia
Mary has extensive experience delivering large-scale organizational and total reward transformation programs for both GLCs and multinationals in the region. In Malaysia, Mary has led: several due diligence and post-merger integration projects, involving leadership assessments, cultural diagnostics and alignment, total reward program design, workforce transition planning and employee communications and change management. She also has led multiple total rewards and performance management projects for more than 10 of the nation's largest GLCs and GLICs. Mary is an international HR practitioner with more than 20 years of consulting and corporate experience in the Asia Pacific and Europe. She has facilitated a programme for ICDM in July 2021.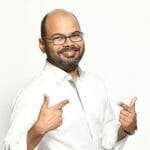 SIVARAMAKRISHNAN BALASUBRAMANIAN
Senior Client Partner, CEO & Board Services, Malaysia
As a trusted advisor to Boards & CEOs of leading organisations, Siva helps clients revitalize existing businesses and align leaders on critical agendas. Siva has strengthened organisation design and management committee constitutions to become optimal and effective. In the past 2 years in Malaysia, he has advised several Boards on Board members & leadership succession, selection, transition & effectiveness. Siva is an international HR & business advisor with more than 20 years of consulting and corporate experience in the Asia Pacific and Europe.
Tuesday | 21 Sept 2021

8.55am
Introduction & Housekeeping
9.00am
Introduction & Ice Breaking
9.15am
Module 1: Setting the context: NRC Challenges & Expectations
9.45am
Module 2: Creating a Progressive Board: Managing the Perform-Transform duality agenda
10.30am
Virtual Break
10.45am
Module 2: Board Talent Management: Independence in Board Effectiveness Reviews
11.30am
Virtual Break
11.45am
Module 3: Insightful Board Skills Matrix
12.45pm
Summary & Wrap Up
1.00pm
End of Day 1
Wednesday | 22 Sept 2021

9.00am
Recap of Day 1
9.15am
Module 4: Defining Board Leader Success Profile
10.15am
Virtual Break
10.30am
Module 5: Defining CEO Success Profile
11.30am
Virtual Break
11.45am
Module 6: Succession Planning Trends & Realities
12.45pm
Summary & Wrap Up
1.00pm
End of Programme
The Organiser reserves the right to alter the content and timing of the programme as it deems fit and is not responsible for cancellations due to unforeseen circumstances.