Programme Overview
The 'S' in ESG is fast becoming one of the most dominated agenda in modern boardrooms. From a people perspective, the 'Social' in ESG relates to workplace culture or how a company treats its people – from diversity and inclusion (D&I) practices to employee wellbeing and benefits, from working conditions to health & safety concerns. These days, the ability to attract, develop, and retain the best talent has become a critical business differentiator.
Talent management is a "critical now issue" — and has become a new imperative for board oversight. Historically, the portfolio is left to management, but this may no longer be a sustainable strategy given the critical importance of talent management at all levels of an organisation. Increasingly, many investors now believe that to understand the forces shaping their business and remain competitive, companies need to take action on D&I issues.
Research does cite that D&I is associated with greater innovation, better decision-making, and stronger company performance. Board-level solutions are also crucial in the battle of talent retention, and development of strategies to survive the Great Resignation – efforts include increased commitment to culture, equity, inclusion, social responsibility, and employee empowerment. Organisations understand that when you get these areas wrong, you will have higher attrition and your employee value proposition in the industry suffers.
Boards need data, first-hand information and accountability to ensure that their talent management efforts align with their corporate strategy. A lot more attention is being paid on metrics such as skills, capabilities, workforce composition, engagement, health and safety, incentives and compensation.
Learning Outcomes
Discover the major drivers and contextual shifts that are shaping the future of talent management and how they may impact the industry and sector you are in.
Explore the different approaches of oversight in assigning talent management responsibility to either the full board or board committees; and the importance of the talent management experience within the board skills matrix.
Discuss how board directors can incorporate talent into strategy discussions and examine the different measures and metrics that can support these deliberations.
Who is this Programme For?
Aspiring Directors
Newly Appointed Directors
Directors with less than 3 years tenure
Senior Management Team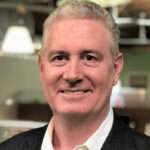 JEFF HIGGINS
CEO & Founder,
HCMI
Jeff Higgins is the Founder and CEO of the Human Capital Management Institute, a driving force in Workforce analytics helping companies transform data into intelligence and ROI via workforce planning and predictive analytics. With his unique experience as both a senior HR executive and former CFO, Jeff helps organizations rapidly advance their analytics & workforce planning journey. Jeff has 25 years of combined workforce planning, analytics, finance and HR experience supporting FortuneTM 500 companies across many industries.
Jeff is a regular speaker at HR events, a founding member of the Workforce Intelligence Consortium, a member of the SHRM Global Standards Committee on human capital, and a former PricewaterhouseCoopers Saratoga Institute advisory council member.
As the CEO of HCMI, Jeff is providing leading edge Human Capital Analytics and Workforce Planning, consulting and knowledge products with many clients from Fortune 100 and Global 2,000 Companies worldwide.
Jeff is also a recognized thought leader on the measurement and linkage of human capital metrics to business and financial results, being a member of many accredited HR agencies that are involved in setting the global standards for human capital metrics such as Member ISO Technical Advisor Group (TAG), Center for Talent Reporting (CTR).
Jeff strives to remain on the cutting edge of technology; creating various HR systems such as the Human Capital Financial Statements (HCF$), Workforce Quantifier (WORQ) ROI calculator and SOLVE Human Capital Analytics software.
Prior to the founding of HCMI, Jeff had extensive experience in workforce analytics during his tenure as Executive Vice President at Infohrm Group Inc., a workforce and planning firm where he was involved in developing models which went on win awards. His human resource experience expand to his tenures in Countrywide Financial Corp, The Irvine Company and IndyMac Bancorp, Inc.
Jeff's financial background and his experience as CFO at Klune Industries gave him the knowledge he needed to create unique and innovative solutions to Human Resource; something that is prevalent in HCMI's analytics and workforce planning today.
Academic Qualifications: M.B.A., Marshall School of Business, University of Southern California. BSc in Accounting, Finance and Management Information Systems (M.I.S.), with a minor in economics from Utah State University.