Sign up as a group to enjoy

2.5% bulk discount for a group of three (3) or more

and

5.0% for a group of 5 and above

. Email marketing@icdm.com.my for more information.

 

Returning participants are entitled for an additional 2.5% discount

. Please contact development@icdm.com.my to request for the promo code.
All applicable to standard registrations and ICDM individual members only.
We are witnessing a quiet but quick transformation of corporate governance.
First, the status quo has been shifted across multiple sectors of the economy. Consider the forced experimentation with digital technologies, the increased use of remote work in many companies, and a reduction in environmentally harmful behaviour and the resulting decrease in pollution levels.
A quick return to the "old normal" seems unlikely. The reset has exposed the need for a fundamental organisational transformation and new business models better aligned to new realities.
Second, recent events are taking place in the context of a broader technological and social change, namely the digital transformation. Delivering innovation – offering technology-driven products and services that provide a frictionless user experience – has become the number one priority for all businesses.
The challenge facing every business today, therefore, is to confront and navigate these twin challenges. Doing this requires, in many cases, a shift in direction and the adoption of a new approach to the governance, organisation and operations of the firm.
Across all sectors of the economy, we can see changes in how businesses are structured. To remain relevant and organised for innovation, every business must become a tech business. To remain relevant and organised for innovation, every business must also become a media firm. Smart corporate leaders understand that they need to continually reinvent themselves – they can't know, show, and control (as if they are "the smartest guys in the room"). Instead, they build and sustain the context for communication, collaboration, and co-creation.
The programme explains these trends and identifies factors that business leaders need to consider when they want to "organise for innovation."
Recognise the evolution of corporate governance
Select the best choices for your organisations
Support the organisations to become more attractive
Develop formulas to help your organisations remain relevant
Who is This Programme For? 
This programme is suitable for aspiring, new and experienced directors as well as C-Suites who would like to strengthen their knowledge and keep abreast of the latest development of corporate governance trends and challenges.
Virtual Classroom
4 hours (30 minutes Virtual Networking Break)
Interactive Facilitated Learning
Tuesday | 3 Dec 2020 (Facilitator: Erik Vermeulen)

2.00pm – 2.10pm
Programme Introduction and Housekeeping
2.10pm – 2.45pm
Module 1: Corporate Governance: Then and Now
2.45pm – 3.00pm
Virtual Break
3.00pm – 3.45pm
Module 2: Better Leadership, Better Culture, Better Performance
3.45pm – 4.15pm
Virtual Break
4.15pm – 5.30pm
Module 3: Organising for Innovation – What You Need to Know
5.30pm – 6.00pm
Webchat and Q&A (depending on the number of participants: breakout sessions and groups reporting back to the all the participants)
6.00pm
Programme Ends
The Organiser reserves the right to alter the content and timing of the programme as it deems fit and is not responsible for cancellations due to unforeseen circumstances.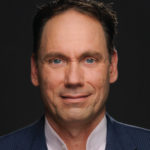 Erik P.M. Vermeulen is a Senior Legal Counsel at Signify (f.k.a Phillips Lighting), an Innovation Advisor at a law firm in the Hague and a board/advisory member of several organisations, including a healthcare provider in The Netherlands and several startups. He is also a Professor of Business and Financial Law at Tilburg University and teaches international business law regularly at universities in Europe, the United States, Colombia and Japan. He has appeared at numerous conferences as a featured or keynote speaker. Erik is also a co-owner of a Michelin star restaurant.
Erik can best be described as an innovator and has a blog where he shares insights and ideas about how the digital world is changing the way we live, work and learn. He has a particular interest in how artificial intelligence, sensors, data analytics and blockchain are amplifying and accelerating each other, thereby creating new opportunities across all areas of the economy and society.
Erik's thought-provoking and innovative views on business, leadership, governance, regulation and education have attracted international attention. He regularly serves as an expert advisor to international organisations, such as the European Commission, the Organization for Economic Cooperation and Development (OECD), the United Nations, the World Bank, and national and local governments around the world.
As an ICDM Faculty, Erik has conducted leadership talks at Bursa Malaysia Thought Leadership Series organised by ICDM, as well as at ICDM's signature PowerTalk series in 2019. In the second half of 2019, he conducted the "Digital Upskilling for Boards", "Why Governance Matters for Startups", "Stakeholder Voice in the Boardroom" plus a few bespoke talks for our government and corporate clients. Erik was also one of the keynote speakers at ICDM's inaugural International Directors Summit (IDS) last year.