Globally, new requirements for environmental, social and governance disclosures are being introduced. Voluntary reporting frameworks are rapidly transitioning into mandatory reporting in many parts of the world. According to KPMG International's Survey of Sustainability Reporting 2020, 80% of the world's 250 largest companies now report on sustainability, while sustainability reporting in the Asia Pacific has grown by 6 percentage points since 2017 to 84%.  Amidst such a rapidly evolving landscape in the environmental, social, and governance disclosure, the Company Secretary has a role to play. Positioned with a bird's eye view of all organisational and board practices, the Company Secretary is able to support internal efforts to drive the ESG changes and collaborate with the Board and relevant departments including the Chief Sustainability Officer (CSO) or the ESG function.
This session will provide insights on the expectations of investors and external parties on the Sustainability reporting, leading to the value of Company Secretaries in the overall involvement of ESG framing and delivery.
Describe the role of the Company Secretaries in supporting the ESG framing and delivery
Targeted but not limited to Company Secretaries
Virtual Classroom Format

Interactive Facilitated Learning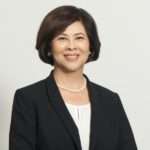 LINDA HOON
Chief Legal Officer/Chief Compliance Officer & Group Company Secretary, Singapore Post Ltd
Ms. Hoon joined SingPost in August 2018 as Chief Legal Officer & Group Company Secretary to lead the Legal, Compliance, and Company Secretarial functions reporting to the Group CEO. In this role, Ms. Hoon leads a team of professionals at the Group corporate office, to handle the legal advisory and compliance governance across the Group. Her responsibilities include corporate governance and Board practices, managing regulatory relationships and compliance, and risk governance.
Ms. Hoon has over three decades of C-suite leadership experience as General Counsel, regulatory compliance, risk management, and company secretary, mostly in-house with major regional listed companies. Her experience extends across various sectors including financial services, healthcare, engineering services, and leisure and hospitality. In her current and previous roles, Ms. Hoon has been involved in complex M & As, corporate restructuring and insolvencies, organizational transformation, and regulatory/shareholder engagements.
Ms. Hoon is currently a Board member of Singapore Obstetrics & Gynecology Limited (listed on SGX) and serves as the Chairman of the Nominating Committee and Member of the Audit and Remuneration Committees.
Ms. Hoon is an alumnus of the National University of Singapore Faculty of Law having obtained her Bachelor of Laws (Second Upper Honours) in 1986 and Masters of Law in 1992. She was admitted as an Advocate & Solicitor of the Supreme Court in Singapore in 1987. Ms. Hoon has also completed her Masters of Science in Management of Healthcare Industries with Essec Business School (Asia Pacific) in 2018.
Ms. Hoon is currently a member of the Singapore Institute of Directors, Institute of Corporate Directors (Malaysia), and a Management Committee Member of Securities Investors Association of Singapore.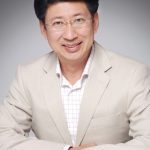 PROFESSOR UANTCHERN LOH
ICDM Faculty, CEO and Corporate Culture Reporting Practice Leader, Black Sun Group, Asia Pacific
Uantchern leads the Corporate Culture practice at Black Sun Group (Asia Pacific). He works with organisations on how to communicate their corporate culture through sustainability reports, internal communications, websites and social media. Through their purpose, mission and values, he helps organisations understand what stakeholders want to know about their tone at the top and sustainable leadership.
As an adjunct professor, he has taught extensively on ethics and risk management and corporate resilience. In 2020, he embarked on research to determine how Bursa Malaysia listed companies engage with their stakeholders, which is key to sustainability governance. The results of this research can help companies derive strategic value from their stakeholder engagement efforts. Uantchern is currently collaborating with ICDM to develop case studies on sustainability communications.
Uantchern has a Masters in Hospitality Administration (summa cum laude) and his thesis was on business continuity. His research areas are in sustainability governance, risk management, corporate reporting, text analytics and behavioural science. Uantchern is a Chartered Accountant (Malaysia, Australia and Singapore) and holds the International Certificate in Investor Relations. He was previously the President of the Institute of Internal Auditors Singapore.
Wednesday | 1 December 2021 (Facilitator: Linda Hoon)

2.55 pm
Programme Housekeeping
3.00 pm
Presentation by Keynote Speaker, Linda Hoon (Chief Legal Officer/ Chief Compliance Officer & Group Company Secretary, Singapore Post Ltd)
3.25 pm
Panel Discussion with Professor Uantchern Loh, CEO, Asia Pacific of BlackSun Plc
3.40 pm
Q&A Session
3.55 pm
Public Programme 2022 Calendar Launching by ICDM
4.00 pm
End of Programme