As the business and risk environments become more complex driven by technological change and innovation, global markets and supply chains, human capital challenges, amongst others the board's ability to prioritise and devote enough time to substantive issues becomes more vital. This is where the board needs to evaluate and take a hard look at the entire organisation, whether it has the right business model and governance, talents, dynamics, and culture to position itself for the future.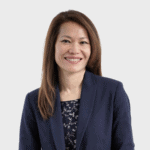 Michele Kythe Lim
President & CEO of Institute of Corporate Directors Malaysia (ICDM)
Michele is a forward-looking leader, and her leadership priority has been about nurturing a pipeline of high-performing talent for the corporate world and beyond. She brings with her a wide spectrum of leadership and advisory experience, most recently on corporate governance-related matters, which includes board and director effectiveness, competency development needs, remuneration and succession planning, legal and compliance, and corporate performance. Prior to ICDM, Michele was Group Head, Corporate Secretarial and General Counsel with IHH Healthcare Berhad. She was also a member of a subsidiary board, as well as the Chief Sustainability Officer leading the sustainability reporting and practices for the Group.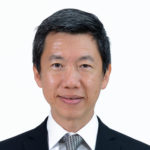 Adrian Chan
Vice-Chairman of the Singapore Institute of Directors (SID)
Adrian is a Senior Partner at the law firm, Lee & Lee. He is a member of the Legal Service Commission, the Vice-Chairman of the Singapore Institute of Directors and serves on the Singapore Management University's Enterprise Board. The Singapore Stock Exchange (SGX) has appointed him to its Catalist Advisory Panel to review Catalist Sponsor and Registered Professional applications.
In addition, he is a Council member of the Law Society of Singapore and is an independent director on the boards of several publicly listed companies on the SGX.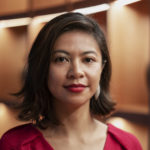 Nadiah Wan
Board Member of Institute of Corporate Directors Malaysia (ICDM)
Nadiah has more than a decade of experience in consulting, corporate development, strategy, and communications. She is presently the Group Chief Executive Officer of TMC Life Sciences (TMCLS) and was appointed Executive Director of TMCLS since February 2019. She is also the Chief Executive Officer of Thomson Hospital Kota Damansara and Group Chief Corporate Officer of TMCLS since June 2017. A Harvard College alumni, she actively serves as Vice-President of the Harvard Club of Malaysia and was nominated into the Forum of Young Global Leaders Class of 2020.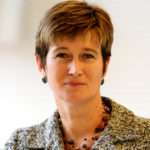 Vicky Bowman
Board Member of Myanmar Institute of Directors (MIOD)
Vicky has been the Director of Myanmar Centre for Responsible Business (MCRB) since July 2013. Prior to that, she led global mining company Rio Tinto's policy approach to transparency, human rights, and resource nationalism issues. She was Director of Global & Economic Issues and G8 sous-Sherpa for the United Kingdom from 2008 to 2011 and Head of the Southern Africa Department in the Foreign and Commonwealth Office of the U.K. Government between 2006 and 2007. Previously, she served as the U.K. Ambassador to Myanmar for four years and as Second Secretary in the Embassy from 1990 to 1993. She had also worked in Brussels as Member of Cabinet of European Commissioner Chris Patten and as press spokeswoman for the U.K. representation to the European Union. She is certified as a director by the Thai Institute of Directors.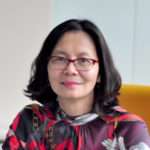 Dinh Thi Quynh Van
Board Member of Vietnam Institute of Directors (VIOD)
Van joined PwC Vietnam in 1995 and became the firm's General Director in 2011. She is actively involved in advising multinational corporations and Vietnamese companies on strategy, corporate restructuring, and other corporate governance matters. She works closely with the business community to promote good corporate governance standards and sustainable development. Ms. Van is a regular speaker at conferences held in Vietnam and other countries such as Denmark, Japan, Korea, Malaysia, the Netherlands, and Thailand. Her expertise includes investment and the business environment in Vietnam, corporate governance and listing issues. She holds a MBA from Henley Management College, United Kingdom and a Diploma of Economics from University of Halle, Germany.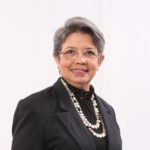 Dra. Endang W. Hoyaranda
Vice Chair of the Indonesian Institute for Corporate Directorship (IICD)
Endang Hoyaranda is the Director of Prodia Utama, holding company of Prodia Group, and also serves as Commissioner at the Group's numerous affiliated companies. Besides her responsibilities at Prodia Group, she is actively engaged in various academic and associations' activities such as lecturing at the Health Polytechnic in Jakarta and serving as Vice Chair of the Asia Pacific Federation for Clinical Biochemistry and Laboratory Medicine. She obtained both her bachelor degree in Pharmacy and certified pharmacist qualifications from the Bandung Institute of Technology.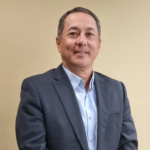 Carlos Jose "Charlie" P. Gatmaitan
Chief Executive Officer of Institute of Corporate Directors, Philippines (ICDPh)
Charlie is currently an Independent Director and Chairman of the Governance Committee of Solar Philippines Corp, an Independent Director and Chairman of the Audit Committee of Life Savings Bank and a Director in HG Empire Corporation. Prior to this, he was the Chairman of MRC Allied, Inc. and was appointed by President Benigno S. Aquino III as President and CEO of PNOC Renewables Corporation, a government-owned and controlled corporation (GOCC) mandated to develop renewable energy in the Philippines. Charlie is also a Teaching Fellow of ICDPh and a Professor of Strategy Management at the Ateneo Graduate School of Business (AGSB). He has taught various courses to corporate directors throughout the country in Strategy, Policy, Governance, and Risk Management.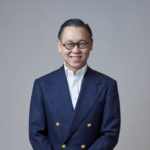 Kulvech Janvatanavit
Chief Executive Officer of Institute of Directors, Thailand (IoD Thai)
Kulvech has been CEO of Thai Institute of Directors Association (IOD) since Dec. 2018. He is currently a member of the Stock Exchange of Thailand's Sustainability Award Committee. Prior to that, He has led Collective Action Coalition Against Corruption (CAC) which is a private sector platform that addresses corruption issues in Thailand. He also was a director at The Financial Institutions Policy Committee (FIPC), one of the main committees in the Bank of Thailand which is responsible for setting prudential policies, regulations, and supervisory practices to ensure the safety and stability of Thailand's financial institutions. In addition, He was a partner at PwC, helping clients integrate sustainable development into their business operations. His team assisted several leading Asian multinational businesses in developing sustainability strategies to adapt to the ever-changing global business landscape.