Thank you for your interest to participate in the programme, A Dialogue with Bursa Malaysia – FTSE4Good ESG Rating for all PLCs. Unfortunately, registration for the event has reached its maximum capacity. Kindly scan the QR code below or click here to register your interest to participate in a programme re-run tentatively in the second half of 2023.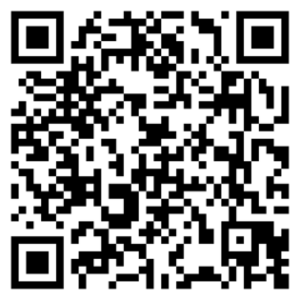 This event is EXCLUSIVELY for Board Members and CEOs of PLCs ONLY
Following last year's MoU between Bursa Malaysia and London Stock Exchange Group (LSEG), Bursa Malaysia has announced that all PLCs will now automatically have an ESG score by FTSE Russell and will be able to access a web-based research platform that details their scores and the data indicators used for assessment. Prior to this, only PLCs that were part of the FTSE Bursa Malaysia EMAS Index (approximately 30% of total Malaysian PLCs) had ESG scores provided by FTSE Russell.
So, what does this mean to the other 70% PLCs? As a board member of these PLCs, what should you know about ESG scores, and what can you do about it?
As ESG reporting standards continue to evolve, investors and stakeholders are expecting to review an organisation's ESG score to fill in information gaps with a measure of objectivity. For Boards to play their role in controlling their ESG narrative, providing more – and more detailed – information can go a long way towards closing the gap between perception and reality. This FTSE4Good Dialogue with Bursa Malaysia will provide an opportunity for directors to engage with the Exchange's Bursa Intelligence team, and exemplary companies within the FTSE4GOOD Bursa Malaysia assessment universe to shed light on:
The latest ESG trends, best practices, and regulations
The benefits, value-add and potential impact of having a voluntary ESG score for your company
The methodologies and criteria used by FTSE Russell to rate the PLCs
How to get started and take charge of your own scoring
Join us, and have a conversation with the regulator and those who have made it! Register today:
PROGRAMME | FRIDAY, 14 APRIL 2023
10:00
Context Setting: Discovering Value Through Sustainable Practices
Michele Kythe Lim, President & CEO of ICDM
10:05
Presentation: FTSE4Good ESG Rating – The Why, The What & The How
Wong Chiun Chiek, Director, Bursa Intelligence
Luanne Sieh, Head of Group Sustainability, CIMB Group
10:30
Sharing Session & Open Dialogue with Attendees:
FTSE4Good Bursa Malaysia ESG Assessment as a Catalyst to Your Sustainability Journey

On the hot seat:

Dr Kalanithi Nesaretnam, Independent Non-Executive Director, IOI Corporation Berhad
Dato' Sri Tai Hean Leng@ Tek Hean Leng, Managing Director/Chief Executive Officer of Malaysia Steel Works (KL) Bhd
Ramanrao Abdullah, Group Chief Executive Officer of Deleum Bhd
Luanne Sieh, Head of Group Sustainability, CIMB Group
Wong Chiun Chiek, Director, Bursa Intelligence

12:00
Session Ends
Send us your burning questions or issues you would like to bring up during the dialogue session to advocacy@icdm.com.my
In an effort to keep members of the sustainability special interest group continuously engaged, ICDM will set up the ICDM – Board Sustainability Committee (BSC) WhatsApp Group for ICDM members registering for the event. When registering, please indicate your consent to be included or otherwise in the WhatsApp group.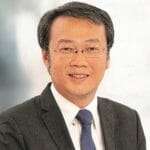 Chiun Chiek Wong (CC)
Director, Bursa Intelligence
Chiun Chiek (CC) Wong is the Director of Bursa Intelligence, the function of the Malaysia Exchange that oversees the digital, data and connectivity solutions business for the Group, and also leads the commercial strategy to facilitate the transition to sustainability of the wider ecosystem including listed companies and their supply chain, regulators and financial institutions, via strategic cross-Exchange collaboration, corporate programmes, governmental engagements, sustainable finance initiatives and the FTSE4Good–Bursa Malaysia franchise. 
This endeavour aims to harness the convergence of data, digital and sustainability capabilities, to facilitate a cost-efficient transition journey for Corporates and SMEs in the economy, in a manner which maximizes tangible business value creation. 
As the Head of Bursa Intelligence, CC manages Information Services, Index & Sustainable Business, Enterprise Data Transformation covering data governance, acquisition and analytics, as well as the overall technological architecture and go-to-market of new digital ventures.  
Prior to joining Bursa, CC was previously the Chief Financial Officer and Chief Strategy Officer cum Software Solutions and Cloud Dealmaker for IBM Malaysia, while serving as the Director of three business entities. His experiences include extensive regional and globally roles across multiple business disciplines and functions.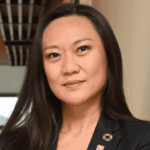 Ms. Luanne Sieh
Head of Group Sustainability at CIMB Group
Ms. Luanne is the head of Group Sustainability at CIMB Group, a leading focused ASEAN bank, where she is responsible for transforming CIMB into a shaper of sustainable finance and responsible banking practices in Asia.
Ms. Luanne has extensive experience in sustainability, strategy and transformation, as well as change management. She has been involved in a number of fields, including financial services and consulting. She was also a founding member of a startup company.
Ms. Luanne holds a Bachelor of Arts and a Master's Degree in Manufacturing Engineering, as well as a Master of Arts from the University of Cambridge. She is currently pursuing a Master of Liberal Arts in Sustainability at the University of Harvard Extension School.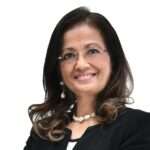 Dr Kalanithi Nesaretnam
Independent Non-Executive Director (INED) at IOI Corporation Berhad.
Dr Kalanithi Nesaretnam is an Independent Non-Executive Director (INED) at IOI Corporation Berhad. She is co-founder of Climate Governance Malaysia (CGM) the country chapter of the World Economic Forum's Climate Governance Initiative. She is also on the Steering Committee of the CEO's Action Network (CAN), a coalition of leaders for sustainability action. She is an ESG advocate and recently completed The Oxford University's Leading Sustainable Corporations Programme at the Said Business School. 
She was Director of PDAS at MPOB and subsequently a Minister at the Embassy to the European Union. She is a mentor at LeadWomen, an international organisation that is dedicated to empowering women.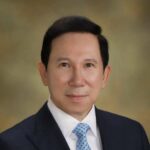 Dato' Sri Tai Hean Leng
CEO of Malaysia Steel Works (KL) Bhd ("Masteel").
Dato' Sri Tai Hean Leng is the MD/ CEO of Malaysia Steel Works (KL) Bhd ("Masteel"). He has more than 35 years of business experience in the iron and steel industry. Dato' Sri Tai also sits on the Board of Bio Molecular Industries Sdn Bhd, the leading nuclear medicine manufacturer in Malaysia.
Dato' Sri Tai is a member of the Board of the Malaysia Steel Institute ("MSI"), an agency under MITI and he is the Vice President of the Malaysia Steel Association ("MSA"). He is also the Vice Chairman of Sustainable Development & Climate Change Committee ("SDCC") of the Federation of Malaysian Manufacturers ("FMM").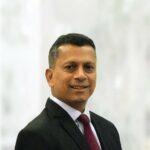 Ramanrao Abdullah
Group Chief Executive Officer of Deleum Berhad
Mr. Ramanrao bin Abdullah (Rao) is the Group Chief Executive Officer of Deleum and Executive Director on the Board since July 2021.
Mr. Rao holds a Bachelor of Accounting from University of Malaya and a Master in Business Administration from University of Leicester, United Kingdom. He is a member of the Institute of Chartered Accountants in England and Wales (ICAEW).
Mr. Rao's experience spanning more than 26 years have all been in Halliburton, across the Finance, Business Development and Operation workstreams before becoming Chief Executive Officer of Halliburton Asia Pacific and subsequently Vice President of Business Development for Asia Pacific and Asian National Oil Companies for their Global Operations.
Mr. Rao's uniquely diverse competencies in the oil and gas corporate and regulatory frameworks in Malaysia and globally, coupled with his chartered accountant training, has enabled him to contribute to the larger industry as a Council Member of the Malaysian Gas Association (MGA), adjunct lecturer of Universiti Teknologi PETRONAS (UTP) and Executive Committee Member of International Petroleum Technology Conference (IPTC) 2023. He previously served on the Research Advisory Council of UTP and the Advisory Council for Society of Petroleum Engineers (SPE) Asia Pacific.