Over the past 25 years, author Beverly Behan has interviewed thousands of directors around the world about what distinguishes truly outstanding directors from their peers – and what detracts from effective director performance. Becoming a Boardroom Star was developed from these conversations and the themes proved to be global. The book debuted as the #1 New Release on Amazon worldwide in Corporate Governance on September 30, 2021.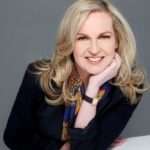 Beverly Behan
Best-Selling Author and Keynote Speaker on Board Effectiveness Issues, President of Board Advisor LLC, US
Beverly is one of the foremost global experts on board effectiveness, having worked with nearly 200 Boards of Directors (largely S&P1500s) over the past 25 years ranging from recent IPOs to the Fortune 500 – from New York and Toronto to Bogota and Kuala Lumpur.  She began working with the Malaysian Directors Academy in 2013. She is the author of the governance classic, Great Companies Deserve Great Boards, named Governance Book of the Year in 2012.  Becoming a Boardroom Star, her latest book, debuted in September 2021 as the #1 New Release on Amazon in corporate governance.