Delivering long-term performance on ESG requires more than good data collection and reporting. Driving broader positive social and environmental impact starts with integrating the purpose and values that underly good ESG across the entire organisation. This session will introduce the key 'softer' characteristics commonly amongst organisations that are leaders in ESG, specifically exploring required elements of resourcing, governance structures and culture.
The transition to a sustainable economy is both urgent and critical to our future economic success – as well as to our social and environmental wellbeing. The world needs those with effective leadership skills, knowledge and competence to lead this transition and those that can emit leadership styles that engender a sense of shared responsibility towards building a sustainable future.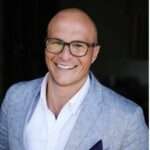 Max Van Biene
ESG Advisor & Non-executive Director
Australia
Max Van Biene is Global Head of ESG & Sustainability Strategy at consulting firm Edge Environment. He leads a team of strategists who help organisations navigate their pathway to purpose and positive social & environmental impact while meeting increasing shareholder expectations. He has led the ESG strategy development for various listed and unlisted companies, is a graduate of AICD, sitting board member for Bcorp ANZ and chairs the ESG committees for a number of listed companies.