Climate change, and our response to it, is not just an environmental issue, it is consistently rated as one of the top threats to global socio-economic stability and viability. This session will contextualise the issues from a financial risk and disclosure perspective. The drivers for quantifying and managing an organisation's greenhouse gas (GHG) emissions will be investigated across the value chain. Current and emerging international good practices will be used as the yardstick for establishing robust and practical plans to address both physical and transitional climate related risks and opportunities. The session will be concluded with the presentation of two simple checklists that Boards can use in their oversight of assessing and challenging Climate Change and Carbon strategy and reduction plans.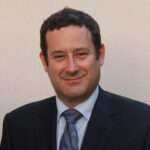 Dr. Michael Nates, CEnv, FIEMA, FIRSM
Director and Founder of Multiverse Consultants
United Kingdom
As an Director, Management Consultant and Executive Coach, Michael has over 25 years expertise in Environmental, Social and Governance (ESG) and sustainability, focusing on organizational growth and transformation, pragmatic risk management, leadership and capacity building,. He has directed and developed multiple strategies, policies, management frameworks and systems across a diverse range of sectors from conception to implementation.
Trained as a Mechanical Engineer and with a Doctorate of Business Administration (DBA), he has worked within corporate, consultancy and NGO roles. Michael has been awarded Fellow status of IEMA and IIRSM and is a Chartered Environmentalist and registered on the UK Occupational Health and Safety Register. He is a certified Executive Coach with a proven track record of developing and scaling teams to match aggressive targets. One of his core strengths is his focus on practical and people-centric solutions which he accomplishes by integrating his technical, management and social competencies. Michael is multi-cultural, having worked for several years in Southern Africa, the UK and MENA. He has a deep understanding of the nuances required to be effective in cross cultural contexts and has provided several training seminars to support multi-national clients' teams.