The pandemic has certainly created a dramatic shift on ESG issues. The surging expectations from stakeholders, especially investors, rings a bell for boards to take more action. With more regulations being put in place for ESG monitoring and compliance, boards and businesses are feeling the need to get better educated on the subject matter to meet these expectations and to create board and business efficacy for long-term value.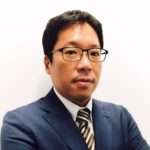 Shinbo Won
Director, Head of Asia ex-Japan, Australia of BlackRock Investment Stewardship
Mr. Shinbo Won heads BlackRock's Investment Stewardship (BIS) team for Asia ex-Japan. He is responsible for engaging with investee companies in the Greater China, South Korea and Southeast Asia markets on behalf of BlackRock's clients globally. The BIS teams actively engage with BlackRock's portfolio companies to address governance, environmental, and social issues that could materially impact the long-term sustainability of the company and clients' value.
Prior to joining BlackRock, he was Head of Asia ex-Japan Research at ISS, having led a geographically diverse team that provides proxy research and recommendations for more than 5,000 companies in 14 Asia-Pacific markets outside Japan, while overseeing the development of ISS' benchmark voting policies for those markets.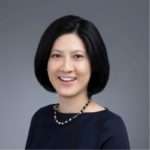 Yvette Kwan
ESG Executive Adviser at Asia Securities Industry & Financial Markets (ASIFMA)
Yvette Kwan focuses on ESG-related corporate issuer and asset manager disclosure, and product labelling ESG issues as Executive Adviser to the Asset Management Group at ASIFMA. She is the Chief Operating Officer of Quinlan & Associates, a financial services strategy consulting company. Previously, Yvette was the Regional Operating Officer for UBS's Corporate Client Solutions division in Asia Pacific, and has also worked across strategy, corporate finance and tax in Sydney, Hong Kong and Zurich.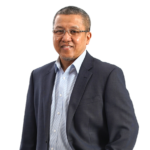 Dato' Izzaddin Idris
President & Group CEO of Axiata Group Berhad
Dato' Izzaddin was appointed as Managing Director/ President & Group Chief Executive Officer of Axiata on 1 January 2021 after serving as Executive Director/ Deputy Group Chief Executive Officer of Axiata Group Berhad since 24 January 2020. He joined the Board of Axiata in November 2016 as a Non-Independent Non-Executive Director and was re-designated as Independent Non-Executive Director in March 2019.
Prior to joining Axiata, Dato' Izzaddin was the Group Managing Director/Chief Executive Officer of UEM Group Berhad, a position he held since July 2009 until his departure in October 2018. Immediately before his position in UEM Group Berhad, he was the Chief Financial Officer/ Senior Vice President (Group Finance) of Tenaga Nasional Berhad, a position he held from September 2004 to June 2009. Dato' Izzaddin has over 20 years of experience in the fields of investment banking, financial and general management having served in various senior positions at Malaysian International Merchant Bankers Berhad, Malaysian Resources Corporation Berhad and Southern Bank Berhad.