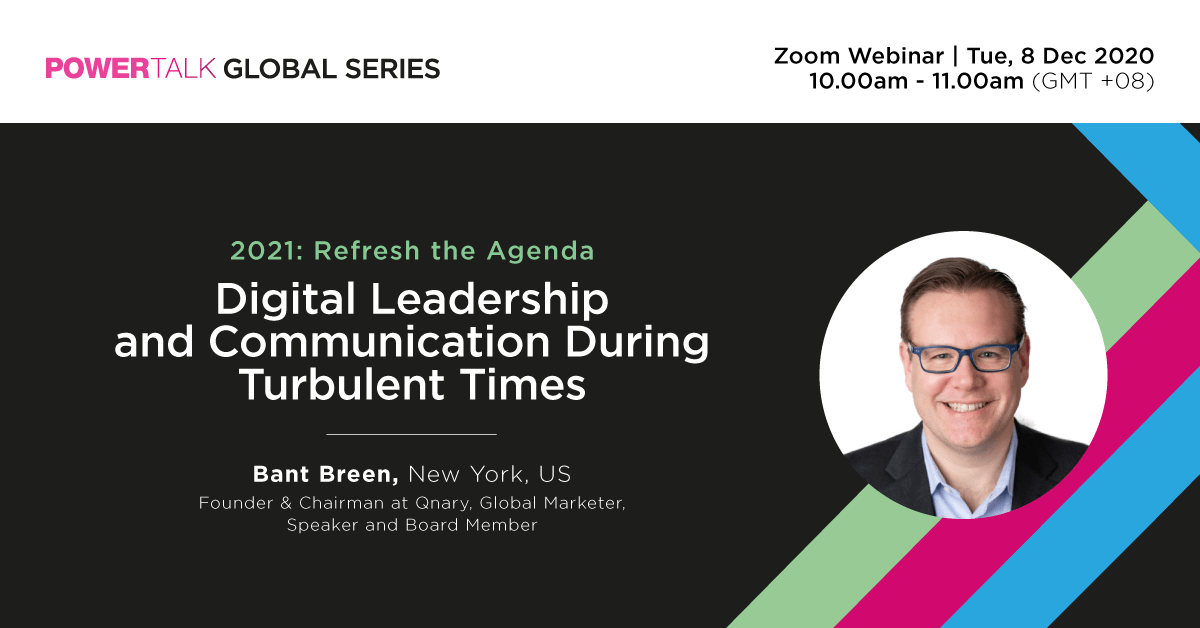 During this session, Dr. Breen will walk you through an actionable insights-focused plan that will outline using social media to stay connected and top of mind, building and maintaining an online presence, professionalism on channels like LinkedIn and Twitter, how often you should post, and how to build and engage a targeted audience. He will explore the nuances and challenges of having an online presence for executives and board members.
He will also share the findings from our annual research study that we undertake in partnership with Emerson College of Boston and the Blanquerna School of Communications in Barcelona. The Fourth Edition of The Changing Face of Executive Reputation research study captures the accelerated nature of digital change in the COVID-19 era and the rapidly rising importance of executive online reputation management. The year's Study is the largest one ever completed with 1,063 respondents from around the globe, 96% of whom are managers or above in their titles. In a world where we are working from home and conducting business via one Zoom meeting after another, your online executive presence matters more than ever before.
Learning Outcomes
 A deep understanding of the state of online executive reputation management
The importance of digital reputation management for today's pandemic and post-pandemic business environment
Best practices that you can apply to your professional online presence
BANT BREEN (New York, US)
Founder & Chairman at Qnary | Global Marketer | Speaker | Board Member
Before founding and serving as Chairman and CEO of Qnary, Bant was the Worldwide CEO of Interpublic Group's global search and social media agency Reprise. His past roles have included President of global media agency Initiative, Executive Director of the IPG Media Lab, Founder of Ansible (IPG's Mobile Marketing Agency), and Executive Vice President of global digital communications at Universal McCann (IPG).
Bant has extensive agency holding company experience. He worked at IPG's holding company level leading the merger and acquisition activity of digital marketing and media agencies and technologies. He also worked on the corporate development team that led the sale of agency holding group BCom3 to Publicis. He started his career working at the holding company WPP as part of the first class of WPP Fellows.
Before joining Interpublic, Bant Breen was the Founder and President of a strategic marketing and communications consultancy BB Dentsu affiliated with Dentsu Inc. Prior to that, he led global digital advertising activities for Leo Burnett Worldwide.
Bant has worked and lived in Asia-Pacific, Europe and the U.S. He now lives in New York City with his wife, Carmen, and two boys, Alejandro and Nico. He is a regular speaker at digital media and entrepreneurial industry events.
Bant is also a media and marketing scholar and for the last six years has taught part-time at Blanquerna-Ramon Llull University in Barcelona, one of Europe's leading communications universities. He is a doctoral candidate at Blanquerna-Ramon Llull University on the topic of advertising and artificial intelligence (completion January, 2020). Bant has an M.A. from the University of Cambridge and a B.A. from Duke University.