Have your burning questions related to NRC answered in this ICDM corporate members' exclusive; Teh Tarik session with Shai Ganu, ICDM.
Shai is an ICDM Faculty & Member and is currently the Managing Director, Global Leader in Executive Compensation & Governance of Willis Towers Watson. He is a renowned expert and thought leader on issues related to ESG, Remuneration & Nomination Committee, Executive Compensation, Succession Planning and Human Capital Governance. He is a board member of numerous organisations.
Participants of this informal session will enjoy a highly relevant dialogue to make the role of NRC in your organisation more forward-looking and effective. The conversation shall focus on the following:
Board succession planning
KPI setting for boards and senior management
Board Effectiveness Assessment
ESG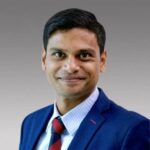 SHAI GANU, ICDM
Managing Director and INED, Willis Towers Watson (WTW)
Shai Ganu is WTW's Global Leader for Executive Compensation & Board Advisory business.
He leads a team of over 500 exceptional consultants, across 40 countries, who are trusted advisors to clients on issues related to board and executive compensation, performance management and incentives, board effectiveness, organisation transformation, future of work, and human-capital governance.
Based in Singapore, Shai has extensive experience working closely with the Boards and management teams of some of the largest companies in the world. He is a trusted advisor to more than 100 Boards, Remuneration Committees, and Nomination Committees.
His focus areas are board and executive compensation, Board effectiveness, ESG strategies, total rewards, performance management, sales effectiveness, equity plans, organisational effectiveness, and digital transformation projects. He specialises in banking, insurance, real estate, and telecommunications industries, and works extensively with sovereign wealth funds, private equity, and family businesses.
Shai is a member of the Governing Board of the Singapore Institute of Directors (SID) and faculty member at SID, Institute of Corporate Directors Malaysia (ICDM) and other NED associations in the region – and teaches courses related on Remuneration, Nomination, Talent Management, and Sustainability (ESG) matters. He is a member of the Global Governing Board of Climate Governance Initiative, and is a co-founding member of the Singapore chapter and ASEAN network.
An avid researcher and writer, Shai regularly contribute his thought-leadership to business media on issues related to corporate governance, executive pay, Board effectiveness, diversity and inclusion, and Future of Work. He was the lead author for the Remuneration Committee Guidebook for the SID and has also written chapters for HR textbook for MBA courses. Shai serves on Boards and HR Committees of leading companies and not-for-profit organisations in the region. He is also an Associate Lecturer teaching strategic HR, Compensation, and Leadership related courses for MBA and Masters programmes.