No one can predict what will happen in the future but as a member of the Board, you would likely, if not now, then in the future, face situations that are out of your normal daily situations namely a crisis.
Now more than ever, organisations face and are exposed to various and multiple risk factors internally and externally. How you manage a crisis can have a lasting impact on the image and reputation of your organisation and as its leader.
In times of crisis, communication becomes most critical. People want to know what has happened, the current situation and state of things, the remedial action, when can things go back to what it was in terms of normalcy, and how can it be prevented from happening again in the future.
Therefore, learning how to manage a crisis is no longer just an opportunity, but a necessity!
Having a crisis communication plan will assist in preparing for emergencies. The plan should include how to communicate with your stakeholders in times of crisis and address questions on people's minds, as well as build their trust and confidence in authorities to be able manage the situation efficiently and effectively.
Anticipate. Lead. Restore confidence.
In our 60-minute interactive and participative guide to Crisis Management, we will take you through
Prospective crisis scenarios – Identifying what constitutes a crisis
Crisis readiness assessment
Crisis management approach, process and decision making
Strategies and tactics for each scenario
Simulation exercise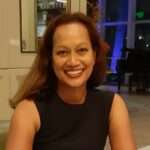 HAZLINA HASHIM, ICDM
Founder and Managing Director – H2S Consulting
Hazlina Hashim is Founder and Managing Director of a Public Relations Consultancy company, H2S Consulting, since 2004, and has media-trained thousands of senior executives, CXO-level management, and board of directors for hundreds of companies ranging from local to international start-ups to conglomerates. She has been retainer PR consultant for many public-listed companies working closely with their Chairpersons and board of directors for crisis management as well as building stakeholder relationships.
She is currently an Executive Board Member, President – Goodwill Ambassador, Media and Public Relations, Asia Africa Chamber of Commerce, and has served on other committee boards.
In 2021 she founded MyPRCompany.com, the 1st interactive PR consultancy portal, where she created, designed, and implemented an interactive PR and e-learning portal for existing clients and is now under further development for commercialisation.
Hazlina was named Top 25 Asia Pacific Innovator 2021 by Provoke Media for the innovative approach to PR.
Previously a Managing Director of a start-up e-commerce live auction company based in London, United Kingdom, and Marketing and Communications Director of a telecommunications company based in Phnom Penh, Cambodia, Hazlina has over 30 years of regional and international corporate experience in Public Relations, Marketing, Communications and Senior Management.
She is continuously developing media and crisis training videos as well as books on PR and communications for executives and Board members.
Hazlina graduated with a BSc in Mathematics from York University, Toronto, Canada in 1987.