Environmental, social, and governance (ESG) issues are becoming more prominent criteria, against which both investors and customers evaluate the company's performance and identity. Responding appropriately to ESG concerns can add value to your business. However, many boards think it is a game of the big companies as it requires a hefty investment of resources. We beg to differ!
In this coming Members' Day, we shall cover ESG concerns to help our members from companies of all types to start their ESG journey if they have not and those who have already started to level up their strategy. We have invited Grant Griffiths, Non-Executive Director, Board Advisor, Risk & ESG Professional, IRM Global Ambassador, to demystify ESG and explore how board directors can lead a better ESG path for companies.

Agenda
ICDM Members would have received an email with the registration link. We hope to see you there!
Speaker & Panellists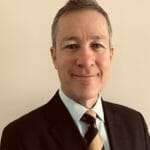 Grant Griffiths
Non-Executive Director, Board Advisor, Risk & ESG Professional, IRM Global Ambassador
Grant is a non-executive director and risk & governance professional who has held senior leadership roles with private and public sector organisations in consulting, energy & renewables, engineering & construction, technology and financial services sectors across the Asia Pacific, UK and EMEA regions.
He advises boards, directors and executive teams on transforming culture, implementing ESG, sustainability and risk / ERM / resilience capabilities to create future-ready enterprises.
Grant is a regular conference keynote speaker & expert panellist, facilitator and trainer on risk, strategy, transformation and ESG/governance, and an industry commentator on energy and the energy sector's transformation.
Grant is a serving Global Ambassador for the London-based Institute of Risk Management (IRM), and is Co-Chair of the IRM Energy & Renewables Special Interest Group where he has published industry thought leadership notably on energy, renewables, energy transition, culture and risk.
He is a member of the Institute of Directors (UK), Institute of Risk Management, and Institute of Strategic Risk Management.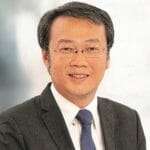 Wong Chun Chiek
Senior Executive Vice President, Bursa Data Business, Bursa Malaysia
Chiun Chiek leads Bursa Data Business, a new function in the Exchange responsible for using data and AI to enable key strategies. Its responsibilities include executing Bursa's Enterprise Data Transformation Program, which covers data governance, infrastructure and an Analytics Center of Excellence. The function is also accountable for the Exchange's commercial business in Information Services, Index and Sustainable Business. As part of its operations, Bursa Data Business manages the FTSE-BM Index portfolio and engages with listed Enterprises to support their ESG needs.
Chiun Chiek has previously served as the Chief Strategy Officer and Chief Financial Officer for IBM Malaysia while responsible for Enterprise Cloud Solution client engagements. He has broad international experiences, including an assignment with IBM Asia Pacific Headquarter in Shanghai, China.
Chiun Chiek is a Fellow of the Chartered Institute of Management Accountants, and holds a Bachelor Degree in Finance conferred by the University of Hertfordshire.
Dr. Tunku Alina Alias, ICDM
Independent Director IJM Corporation Bhd, Malaysian Pacific Industries Bhd, Batu Kawan Berhad and Nestlé (Malaysia) Berhad

Tunku Alina is an independent director of several public listed companies and serves on various Audit, Risk Management, Nomination and Remuneration Committees. She is also the Chair of the board of Harps Holdings Berhad and of JA Russell & Co Sdn Bhd.
She is passionate about climate change and natural capital and is an active council member of Climate Governance Malaysia. Her career in corporate governance at board level has been underpinned by many years in legal practice as well as continuing board education in sustainability, the circular economy and ESG governance. She also serves as a trustee of the Raja Alias Foundation and Chair of the governing council of Yayasan CCM.
Tunku Alina is a mediator with the Bar Council and an Associate Mediator of the Singapore Mediation Centre and has a PhD in Islamic Finance.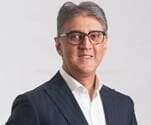 Amarjit Chhina, ICDM(F)
Independent Director, Aberdeen Standard Islamic Investments Sdn Bhd and Chief Corporate Officer, MRCB

Amarjit was previously Executive Director of YTL e-Solutions Berhad, when it was listed on Bursa Malaysia, a position he held for 15 years. He was also Chairman & Chief Executive Officer of Infoscreen Networks PLC, a subsidiary of YTL e-Solutions, over the 9 years it was listed on the AIM Market of the London Stock Exchange, as well as being a member of its Audit Committee and Compliance Committees.
Amarjit also has over 12 years of international equity capital markets and investment banking experience, having held positions in what were at that time the UK's leading investment banks. Amarjit was UK Equity Fund Manager at Kleinwort Benson Investment Management (now Kleinwort Hambros) and UK Equity Analyst at Barclays de Zoete Wedd (now Credit Suisse) in London. After his transfer to Asia, he was appointed Associate Director of Barclays de Zoete Wedd Securities Asia working in its offices in Malaysia, Hong Kong and Singapore.
He ended his equity capital markets and investment banking career as Associate Director of HSBC Securities Pte Ltd in Singapore.