George Mallory became famous over the mystery as to whether he was the first man to summit Mount Everest.  He was last seen in 1924 (Sir Edmund Hillary reached the summit in 1953) and just 245m from the summit when he disappeared.  Although his body was found 75 years later, the mystery was never solved.
But perhaps Mallory is more known for his memorable response to the question "Why did you want to climb Mount Everest?"  "Because it's there" has been called the most famous three words in mountaineering.  The tone at the top was clear to George Mallory.
The Malaysian Code on Corporate Governance 2021 has set the tone at the top for companies to "think seriously about the reasons for their existence, how they deliver on their purpose."  The purpose is the 'why' and a commitment to 'what it is there to do'.
This ICDM Members' Day will kick off with a presentation on how Boards can articulate their corporate purpose and not just a catchy slogan.  By stating a purpose, it sets a clear vision and direction for everyone involved.  A properly defined purpose influences the right values, which in turn shapes culture and drives strategy.  What is your 'why'?
The presentation will be followed by a panel discussion to debate the following questions:
How do you determine if a purpose is a good purpose?
Isn't the purpose of companies to deliver profits to shareholders?
Why are values often called "values on the wall"?
How do you deliver on the corporate purpose?
If a company's culture is toxic, is the solution to change the corporate purpose?

Agenda
ICDM Members would have received an email with the registration link. We hope to see you there!
Speaker & Panellists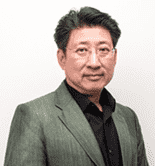 Prof Uantchern Loh
CEO Asia Pacific, Black Sun Group

Uantchern leads the Corporate Culture practice at Black Sun Group (Asia Pacific). He works with organisations on how to communicate their corporate culture through sustainability reports, internal communications, websites and social media. Through their purpose, mission and values, he helps organisations understand what stakeholders want to know about their tone at the top and sustainable leadership.
As an adjunct professor, he has taught extensively on ethics and risk management and corporate resilience. In 2020, he embarked on a research to determine how Bursa Malaysia listed companies engage with their stakeholders, which is key to sustainability governance. The results of this research can help companies derive strategic value from their stakeholder engagement efforts.
Uantchern has a Masters in Hospitality Administration. His research areas are sustainability governance, risk management, corporate reporting, text analytics and behavioural science. Uantchern is a Chartered Accountant (Malaysia, Australia and Singapore), CPA (Malaysia) and holds the International Certificate in Investor Relations. He is a faculty member of the Institute of Corporate Directors Malaysia.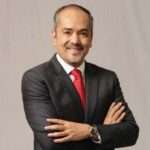 Tunku Alizakri Alias
Chairman, Malaysia Venture Capital Management Berhad (MAVCAP)
Alizakri Alias is the Chairman of Malaysia Venture Capital Management Berhad (MAVCAP) which is tasked by the Government to develop and add value to the VC ecosystem of Malaysia. Alizakri also sits on the board of notable public listed companies such as Sime Darby Plantation Berhad, IHH Healthcare Berhad and Bumi Armada Berhad as well as Prudential BSN Takaful Berhad.
Alizakri was the Chief EPF Officer of the Employees Provident Fund (EPF) which is one of the largest provident funds in the world (USD250bn AUM as of Dec 2020). He joined the EPF on 1 January 2014 as the Deputy Chief Executive Officer for the Strategy Division, overseeing national policies on social protection, and developing EPF products and services. He was also an ex-officio member of the EPF Board and Investment Panel.
Alizakri has extensive experience covering fund management and the financial industry, public sector administration and central banking, media and telecommunications, property development, plantations and oil and gas. He is also passionate in the areas of social security where he served as Vice Chair of Technical Commission on Organisation, Management & Innovation of International Social Security Association (ISSA) and the Secretary-General of ASEAN Social Security Association (ASSA).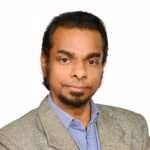 Uthaya Prakash
Global L&D & OCM Consultant, Elanco

Prakash is a highly passionate Meta NLP, BRMP, CIPD, Situational Leadership, Insights, DiSC, Hogan and Harrison certified HR professional with 10 years of global experience and international track record in 21 countries (Asia Pacific, Middle East & North Africa). A resourceful talent partner in reshaping organization leading towards global excellence in talent selection, development, retention and HR digitalization. He brings forth in-depth insights in global leadership development, human resource management, organizational change management, business transformation, merger & acquisition, digital learning and business support functions across the information technology, telecommunication, automotive, pharmaceutical, education, animal health and retail industries.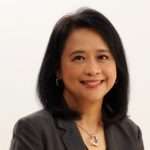 Chong Chye Neo
Independent Director of Bursa Malaysia and numerous public listed companies
Chye Neo currently serves as an Independent Director on the boards of Bursa Malaysia Berhad, Hong Leong Financial Group Berhad, Hong Leong Bank Berhad and KLCC Property Holdings Bhd. Prior to her appointment to the boards, she was Managing Director/CEO of IBM Malaysia and retired from IBM after 30 years of service.
Based on her decades of experience in a global organisation with more than a hundred years of deep rooted culture and more recently, highly respected PLCs in Malaysia, she firmly believes that a successful organisation is one that has a definable corporate culture which is aligned to its core values. And those core values must resonate with the leaders and employees of the organisation towards a common purpose. A purposeful climate motivates and empowers teams to perform at their highest potential which in turn drives superior client experiences and contribution to the society in which they operate.