Boards, once the responsible voices of risk mitigation, are moving forward and advocating for more adoption of innovation practices to stay relevant and ahead of a very competitive landscape of disruption and uncertainty. However, the majority of organisations struggle to understand the impact that innovation can bring.
In this coming Members' Day, ICDM is delighted to collaborate with RISE to provide insights as well as recommendations for board directors to lead and guide their organisations to accelerate corporate innovation exponentially and sustainably in the disruption era through the discovery of your own organisation's readiness, stories of successful innovative solutions, and best practices.
To know where your organisation is in terms of corporate innovation readiness, RISE has offered its Corporate Innovation Maturity Model (CIMM), an assessment tool free of charge exclusively to ICDM members. Registered members to the event will receive the link to CIMM and assessment should be done before the event to reap the full benefits.

Agenda
The session is intended to be interactive, hence seats are limited, and registration is on a first-come, first-served basis. ICDM Members would have received an email with the registration link. We hope to see you there!
Speakers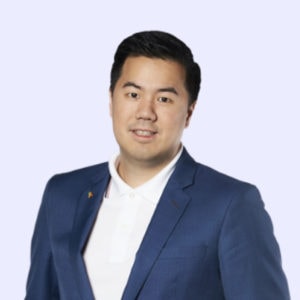 Dr. Kid Parchariyanon, CEO and Co-founder, RISE
Dr. Kid is a medical doctor and serial entrepreneur who, at the age of 19, developed and sold the first mobile stock trading application for the Stock Exchange of Thailand (now #1 stock trading app in the country) in 2005. Later he founded MCFIVA, a digital advertising agency which manages multi-million advertising campaigns in Southeast Asia and was acquired by D2C Inc – an NTT Docomo company in 2013.
Now he's spearheading RISE – a Corporate Innovation Startup with the goal to drive 1% of GDP for Southeast Asia by working with over 400+ large conglomerates and governments to innovate faster through its unique corporate accelerator and intrapreneur programs. RISE is now one of the largest open innovation platforms in SEA with 2,000+ startups graduated from the program and combined valuation of over $4 Billion.
In 2018, he launched SeaX Ventures – a US-based, DeepTech VC Fund investing in exponential startups globally. His focus is on Medtech/Biotech, Blockchain and AI. Recently Band Protocol, one of his portfolio companies' valuation exceeded $1.5 Billion.
Dr. Kid holds an MS in Biomedical Informatics from Oregon Health and Science University and an MD from Mahidol University. He is also the former President of the Digital Advertising Association Thailand, Stanford's GSB Alumni and fellow and member of a number of professional associations in the US and Asia.
He is one of the honorees of The Futurist 2020 and a Credit Suisse Gen.T 2020 by The Tatler and also a TEDx Speaker.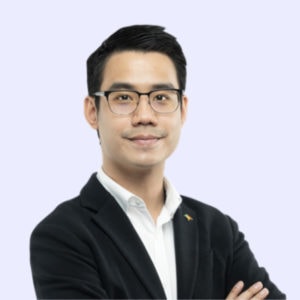 Nattapat Thanesvorakul, Head of Strategy and Investment, RISE
Kun is a veteran finance professional who heads the strategy and investment department at RISE Corporate Innovation Powerhouse and serves as a principle at SeaX Ventures.
Throughout his career, he has raised over $8M for and invested over $15M in a number of startups and SMEs globally. In his early years, Kun worked in Commercial and Investment Banking at Standard Chartered Bank, advising on IPO and M&A projects as well as supporting medium and large corporations with the bank's wide range of financial products.
Later on, he had experience working with a number of global technology companies such as Microsoft, Boston Scientific, Funding Societies Modalku, and Iguazio Israel, assisting them to refine their corporate and go-to-market strategies.
He holds an MBA (Petersen Scholar) from MIT Sloan School of Management and a B.Eng. (First Honour with a Gold Medal) in Aerospace Engineering from Chulalongkorn University.
Kun is passionate about traveling and adventuring in exotic destinations across the globe. He plans to visit all 7 wonders of the world within 2022. During his leisure time, he enjoys reading, exercising, Thai-boxing, and trying new and innovative food.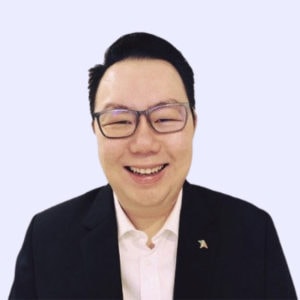 Jonathan Lee, Country Head – Malaysia, RISE
People Oriented, Strategic Minded and Results Driven – Johnathan has diverse experience with 20 years of business development in various industries ranging from finance, healthcare, education and technology. He holds a Masters in Entrepreneurship and a Bachelor of Commerce from Otago School of Business. In the last 10 years alone, he has held several senior management roles – from helping a top government agency put Malaysia on the startup map globally, to starting his own healthcare startup, to heading business development for one of Malaysia largest public listed tech companies, to building and fundraising for an early stage VC firm.
Now, Jonathan spends his time advising companies in the areas of innovation, growth and investment. He strongly believes that a combination of factors including a strong team, a good business model and proper execution, along with financial support are vital to grow a successful business. Apart from his commercial acumen, Johnathan is a strong supporter of social innovation to solve the world's growing environmental and social economic problems. Preferring to work behind the scenes, he has been volunteering and advising foundations, humanitarian organizations, non-governmental organizations and social enterprises.