ICDM Corporate Social Impact Initiative
Leading for Growth & Sustainability in Startups
Startups are often building the plane while flying it, but the most successful ones are those who focused on delivering value to their stakeholders. Corporate governance provides a good framework to allow a company to grow and sustain by balancing and addressing the vested interest of stakeholders, including customers, employees and shareholders.
In fact, strong corporate governance practices promote a company culture built on high standards of ethics, accountability, transparency and fairness. Putting this foundation in place at the company's early stage allows the business to focus on innovation and delivering what it is set to do. It also makes scaling up easier and gives confidence to investors.
As resources and competence in implementing good corporate governance are limited, there are practical ways that startups could learn the rope of good corporate governance and improve it along the way. One way is to assemble a board with directors with varied skills, incorporating board members with deep domain expertise and experience with related industries and customers. It is also beneficial to bring outside perspectives to the board with no material stake or interest in the company. This can be an independent director or simply by invitation to board meetings.
ICDM, the national institute for company directors for Malaysia, invites you to join a complimentary panel session to help founders of startups to shape up their corporate governance as they go for their next round of fundings.
Moderator & Panellists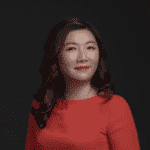 Xelia Tong
Managing Partner of ScaleUp

Xelia has always been in Malaysia's funding ecosystem, starting her stint with Malaysia Debt Ventures Berhad ("MDV"), a 100% owned entity of the Ministry of Finance that provides technology-related project funding. During her time with MDV, she was instrumental in bringing in an international games development company to set up a world-class games development centre in Malaysia. She was also hired by Bank Simpanan Nasional ("BSN")(Malaysia's National Savings Bank) to manage an RM200m Creative Industry Fund.
Xelia's last role as the Vice President of Investment and Head of Angel Tax Incentive in Cradle Fund Sdn Bhd ("Cradle"), an early-stage technology start-up funding agency, saw her facilitating the funding of 185 entrepreneurs. Some of them raised in total close to RM90m from both local and foreign investors. She has since left Cradle and joined ScaleUp Malaysia, a growth stage accelerator overseeing investor relations and partnership securing investments for both ScaleUp Malaysia and its portfolio of companies. Besides ScaleUp Malaysia, Xelia is also the Treasurer and council member of the Malaysian Business Angel Network ("MBAN"), the national association of angel investment of Malaysia. She has also recently been appointed as a member of the Women Entrepreneur Committee of the KL and Selangor Chinese Chamber of Commerce and Industry.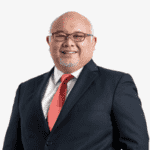 Dato' Mohamed Sharil Mohamed Tarmizi
Board Director of Pos Malaysia and Digital Nasional Berhad

Board Director of Pos Malaysia Berhad and Digital Nasional Berhad, Authority Member, Civil Aviation Authority of Malaysia, Board Director of Lotus Group International, UK, Advisory Board Member of United Nations University Institute, Macau, Senior Advisor of ASEAN Advisory, Singapore.
Dato' Sharil possesses a uniquely diverse experience in both the public and private sectors. In addition, he has unparalleled international experience in the technology, media and communications ("TMT") space. He has been involved in numerous initiatives by the International Telecommunications Unions (ITU), Commonwealth Telecommunication Organisation, World Bank, and the United Nations Development Program.
Dato' Sharil is generally regarded as an authority on internet governance from his work with ICANN and GAC. He has hands-on regulatory reform experience with the World Trade Organisation on developing reference papers in telecoms and postal services. During his tenure at Malaysian Communications and Multimedia Commission, he spearheaded the modernisation and transformation of the Malaysian telecommunications industry and also consulted on Trade and Economic Cooperation agreements for Malaysia with Japan, Australia, and New Zealand. He is also a highly experienced strategy advisor and has led various projects, public-private partnerships and corporate transactions. He was instrumental in an international cross-border M&A in the automotive sector.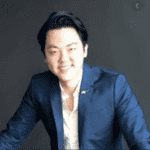 Joel Neoh, ICDM
Founder of Fave, Board Director of ICDM

Joel is a Malaysian entrepreneur, speaker, and investor. He is the founder of Groupon Malaysia and was the International Vice President of Groupon Asia Pacific. He is currently the founder of Fave Group in Asia Pacific.
His first business venture at 20, was a fast-growing student agency set-up. In 2007 he participated in The Firm, Malaysia's first corporate reality television programme on ntv7 and became the show's inaugural winner. In 2008 he started a business venture called Youth Asia, a social technology company known for the creation of a few technology startups, including YouthSays (which later on rebranded itself to Says Sdn Bhd) and GroupsMore, which was acquired by Groupon in 2010.
In 2012 he won the Ernst & Young Entrepreneur of the Year Award for the Emerging Entrepreneur category in Malaysia. He was named as one of Asia's Top 10 entrepreneurs as well as Young Global Leader by World Economic Forum in 2013.
Fave Group (previously KFit Group) is one of the fastest growing Online-to-offline commerce (O2O) company in Southeast Asia. Started in April 2015 as a fitness sharing platform; Fave Group has expanded to include various other verticals including Food & Restaurants, Beauty & Wellness, Lifestyle & Activities and more.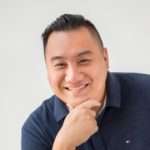 Jef Ong
Founder of Flexiroam (ASX listed)
Jef Ong is the founder and Chief Innovation Officer of Flexiroam, a global telecommunication company for Travel and IoT. He listed Flexiroam on the Australian Stock Exchange in 2015 and scaled globally through major partnerships such as Apple, Mastercard and AirAsia. Flexiroam netted numerous awards and recognitions, including Frost & Sullivan Innovative Roaming Mobile Service Provider of the Year, World Travel Award and ASEAN Outstanding Business Award.